This week I have allowed myself to not do any kind of work on the computer at all. I have thought about opening it up a few times, but haven't felt like I had the focus, the strength, or the interest to sit in front of it.
But, I have a few layouts for our London album that I made a while ago, that I haven't shared before, that I would like to show you today. I'm finally finished with day one, and got a good start on day two. Yay me!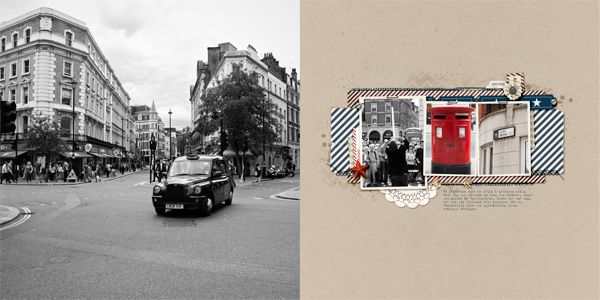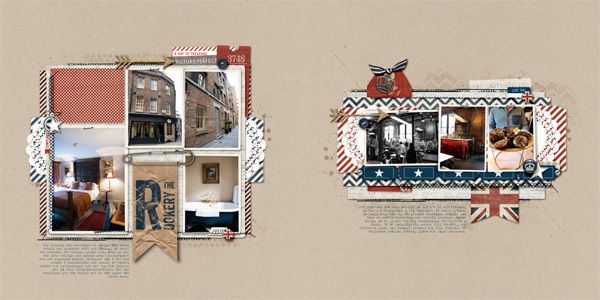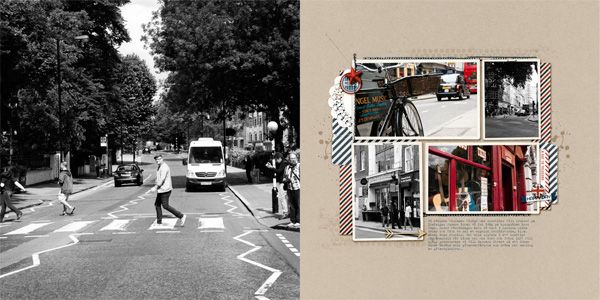 Here are the single pages that are not full bleed photos: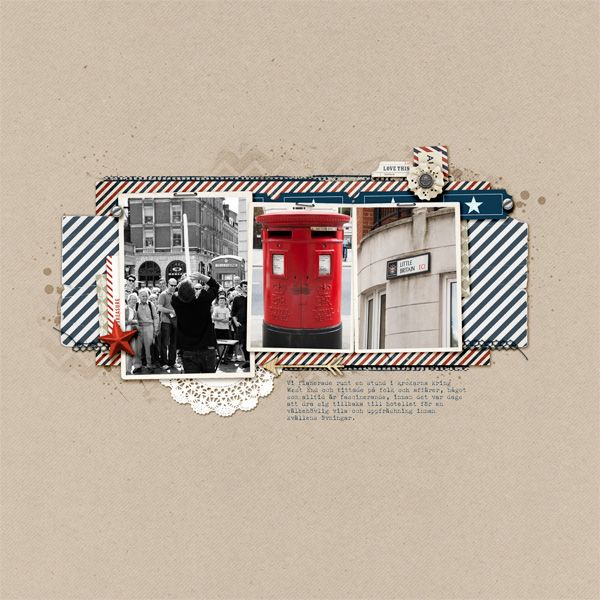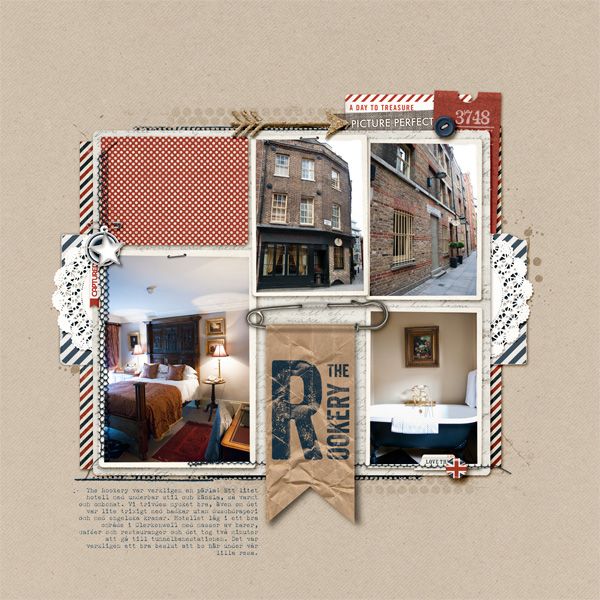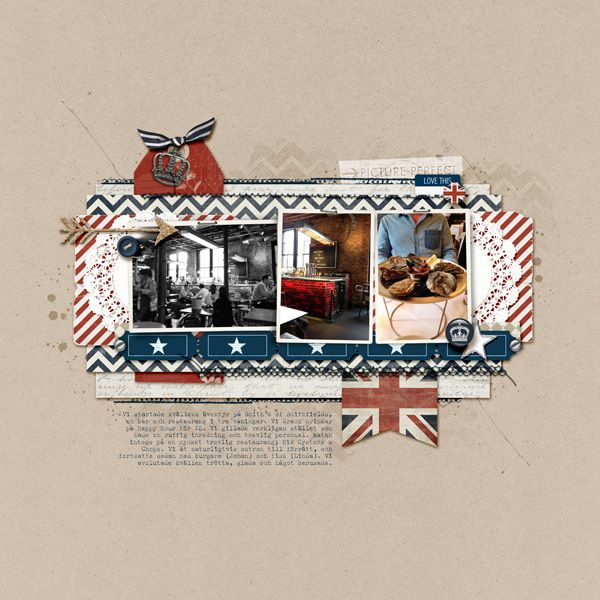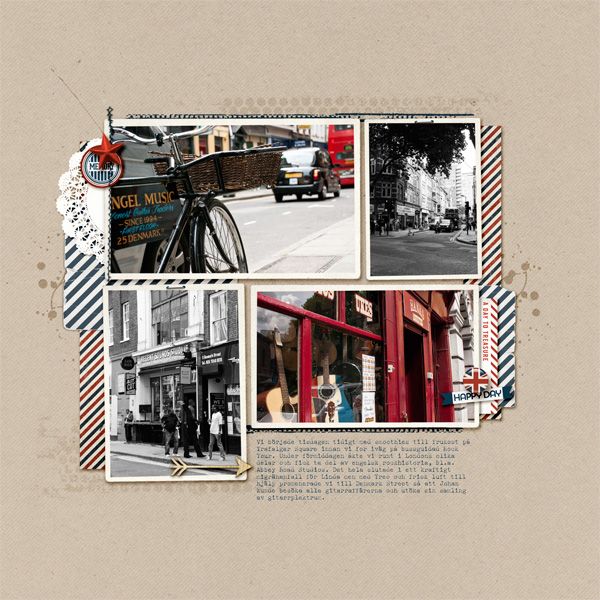 (Supplies:
Kraft Essentials

Paper Pack by Karla Dudley, London Baby Kit by Libby Pritchett, Studio DD Layerworks 326 and 336 by Studio DD)
I am really liking how this album is shaping up. I like the large white space canvas combined with the shabby elements, papers, and frames. I like that it's combined with the very sleek full bleed photos.
Now I'm just hoping to have inspiration and focus enough to be able to finish it.