We had a very full week. It was our last week off work and I was determined to spend it the best way possible. I wish I could squish more photos in there because I just had so many! It has been a lovely week, with many good memories, and I am thankful for it.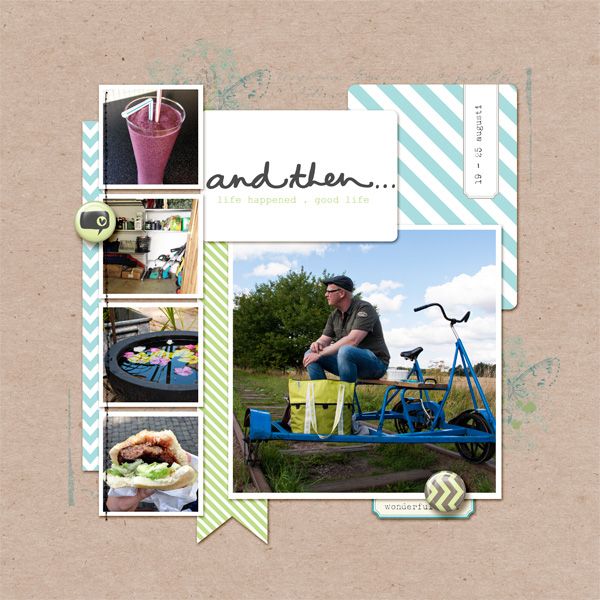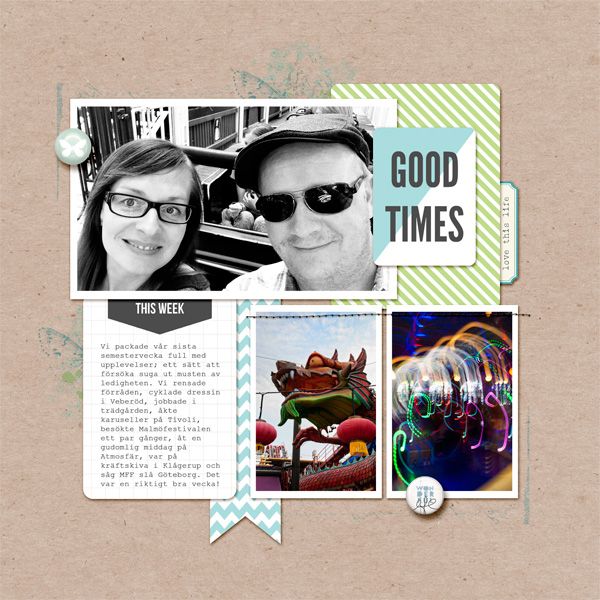 (Supplies: Becky Higgins Project Life Midnight, Becky Higgins Project Life Kraft, Becky Higgins Project Life Dear Lizzy Neapolitan, Becky Higgins Project Life Seafoam, Life 365 Buttons by Karla Dudley, Hello Summer by Mye De Leon, In Stitches Neutral Basics by RobynMeierotto)
I have decided to keep it very simple and minimalist. It takes long enough anyway to make the foundation of the layouts, choose pictures (and edit), read up on my notes from the week and write the journaling, choose papers and cards. I don't feel like I have the time to make the layouts super detailed and decorated. But hopefully it will mean that there is a cohesiveness to the album once it's finished even if I used different papers and cards throughout the year.