So here's the thing: my life isn't always very eventful. I don't always have lots of new photos and topics to scrap about. What I do have is several photos from specific events and occasions that I never got to use (you know when you have hundreds of photos from one day and it's impossible to scrap them all when you first document the occasion). I also have photos that I want to use again and again simply because I feel like I want to document the occasion again from a different perspective, or because the photo just fits a feeling I want to convey.
So with that, I want to plug using older photos on new layouts. I want to do it by showing you these layouts.
Photos from January 2013, which I first used in
this
layout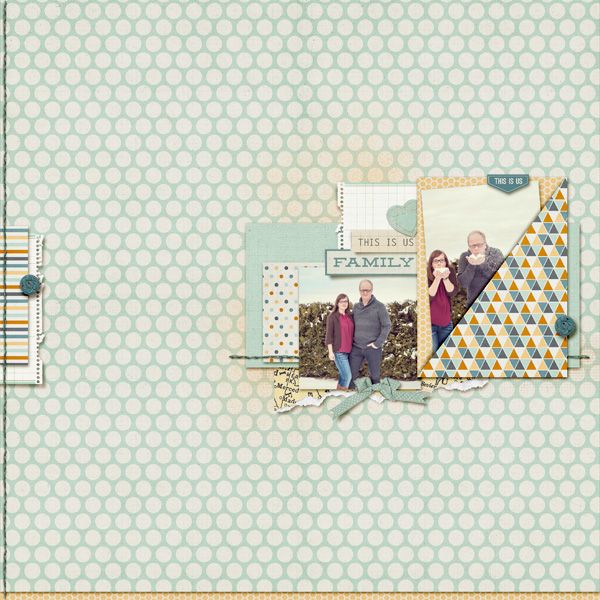 (Supplies: Pocket Journal Card Templates | Originals by Simply Tiffany Studios, Forever And A Day | Templates by Sabrina's Creations, Be Thankful | Mini Kit, Snippets - Real Life by Robyn Meierotto, Anchored | Elements by Gennifer Bursett, Torn and Stitched by Mye De Leon)
Photos from July 2013, which I first used on
this
layout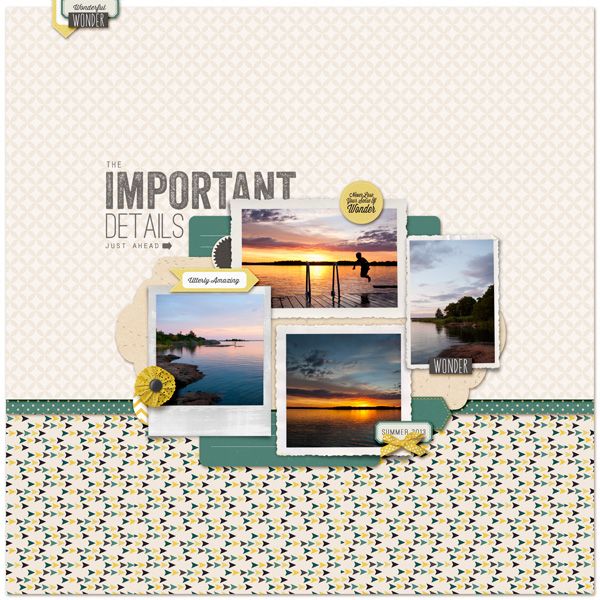 (Supplies: Curiosity Collab by Pixels and Co designers, Life Cards by Karla Dudley)
I have used all of these photos before but I really like them, and I really like to remember the moments where they were taken, so I am not going to let the fact that they have already been used stop me.
I also feel like the new layouts are completely different in both feel and look. I think going back to older photos can be a good thing. I really like the soft colours and the modern, graphic patterns that I have used on these layouts and I think that compliments the photos so well.
As you can see, I have chosen to not journal on these new layouts. This time I wanted to focus on the feeling that these photos give me and just keep it simple. That can work very well especially since they have already been scrapped before.
And just for the heck of it, here is a new layout with new photos!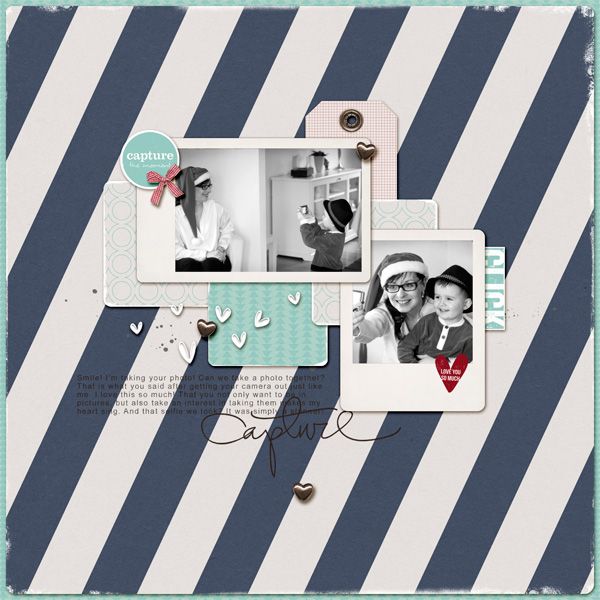 (Supplies: This Year 2014 Brushes by Scotty Girl Design, Saccharine | Patterns by Dawn by Design, Expert | the page template by Karla Dudley, Under the mistletoe {elements} by Designs by Anita, Elemental: Frames V.1 by Gennifer Bursett)