We have a wall of photographs in our house that is supposed to be changed up every now and then. The thing is, it has been changed once since we moved in. Once. That's since October 2006. Clearly not what we had in mind. Granted, many of the photos on the wall are perfectly lovely. Others went on there temporarily because the frames had to be filled. Then that temporarily turned into forever. What can I say, time flies.
(Sorry for the crappy picture, I took it yesterday with my phone when there was far too little light in the house - damned winter)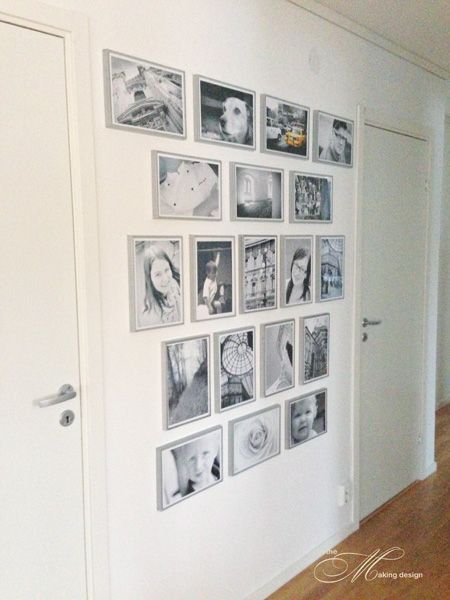 But lately I've been thinking that I want to take them all down and put up one big photo instead. I like the idea of one huge oversized photo with a fat passepartout in a nice simple silvery frame, covering a large part of that wall. Kind of like
this
.
I have been looking for a while for a suitable photo in our EHDs and surprisingly it seems more difficult than could be expected after years and years of clicking that camera button. But maybe, just maybe this one of a street in Rome could be a contender? Feedback is very much welcome!