What better things to scrap about than the boys in my life? Here are two layouts about two of them.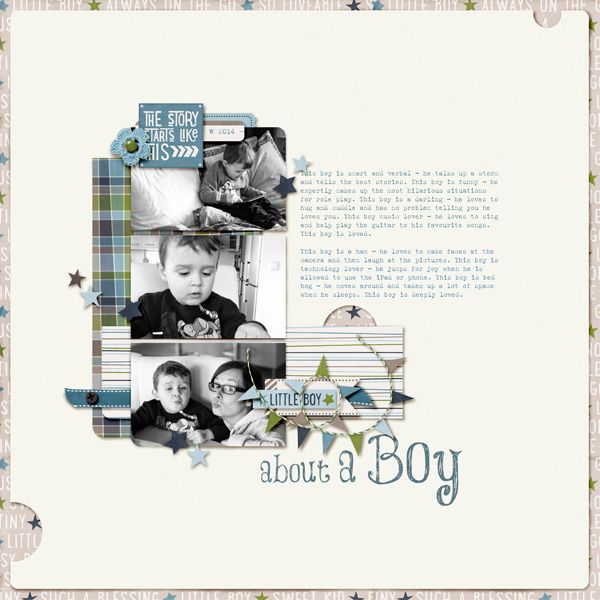 (Supplies: Jack | Kit by Laura Passage and Mommyish, Neutral Stock: Papers by Audacious Designs)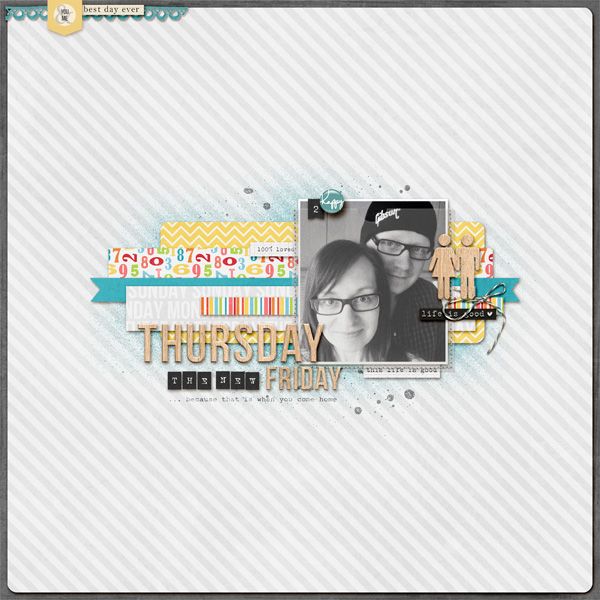 (Supplies: Daily Slice of Life | Kit, 25 Days | Stitched Vellum Pockets, Paper Stacks (Volume 1) | Templates by Laura Passage, Day After Day | Elements by Sabrina's Creations, Piccadilly Collab by Pixels and Co Designers)
I am behind in both my scrapbooking and my Project Life at the moment but I am cutting myself some slack on that front as I just started working again after five months on sick leave. I only go in for two hours a day but it's still kicking my behind and I need to five myself plenty of time to rest. Because of this I might be a little quiet around here in the near future.