You know I'm a sucker for the husband. You know, as I said just the other day, that I love to create pages about him. And on a day like Valentine's Day I choose to continue with the sappy love. This is us. With a lot of glasses.
(Supplies: Aflutter | Kit by Laura Passage, You Charmer | Templates, Digi Basics | Neutral Smears by Mye De Leon)
But then there is the drag of the everyday. The days when I'm left alone to entertain myself. As you can see in the pictures, I'm not all that good at entertaining myself - I've got a frown on all of them! But I figure it's a good idea to hash it all out and hope to do some healing through the scrapbooking.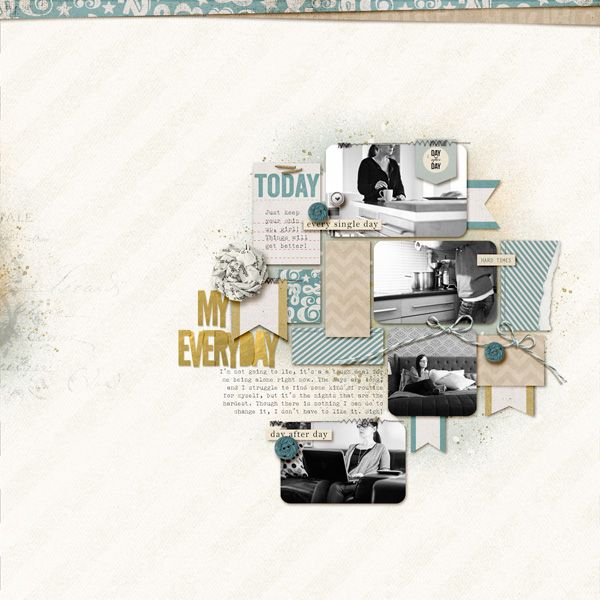 (Supplies: Mosaic Templates, Summer Bliss Cardstock, Distressed Patterns by Scotty Girl Designs, Day After Day | Elements by Sabrina's Creations, This & That - Patterns, This & That - Elements, Be Thankful | Mini Kit, Snippets - Real Life by Robyn Meierotto, Digi Basics | Neutral Smears, Torn and Stitched by Mye De Leon, Type Cast Alphas by Mommyish, Julep | Elements by Gennifer Bursett)
Have a great weekend everyone!