I guess my favourite topic to scrap is things that make me happy. That can of course be a huge variety of things, but why limit myself? The husband is a recurring person in my layouts. Here is another one.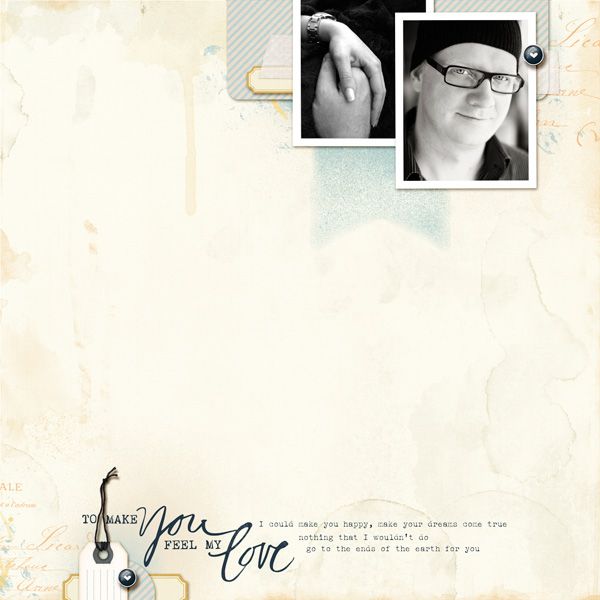 (Supplies: You Charmer | Templates by Mye De Leon, Neutral Stock: Papers by Audacious Designs, WordArt | Love Notes by Robyn Meierotto, Watercolor Overlays by Celeste Knight, Tweedy Elements, Type Cast Alphas by Mommyish, Love, Me by Pixels and Co Designers)
One thing that I always feel I need during the winter months is fresh flowers in a vase. They help to keep my faith that there will ever be something called spring coming around. The punch of colour is a much welcome aspect in my life.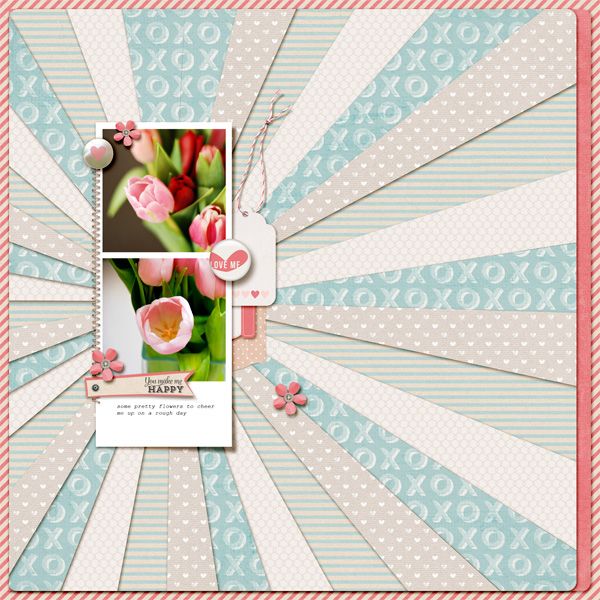 (Supplies: Love, Me by Pixels and Co Designers
This is a scraplift of Gennifer Bursett's
Lunch With Friends
layout)