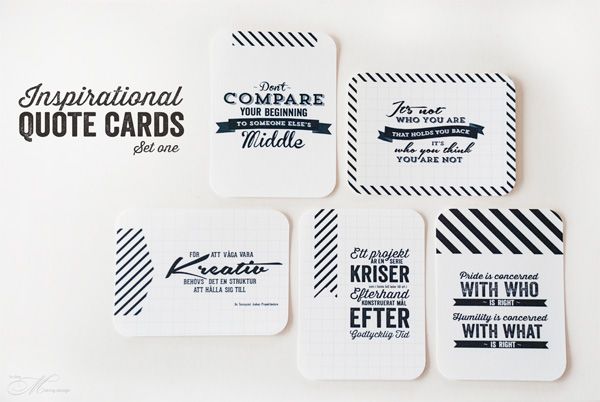 I have collected a bunch of inspirational quotes for a while that I keep on lovely hot pink post it notes on a wall beside my desk at work. Coming back to work after a long time recently, made me realize that the lovely hot pink post its weren't so very lovely at all. As can be seen in this phone camera snapshot. Awful, isn't it?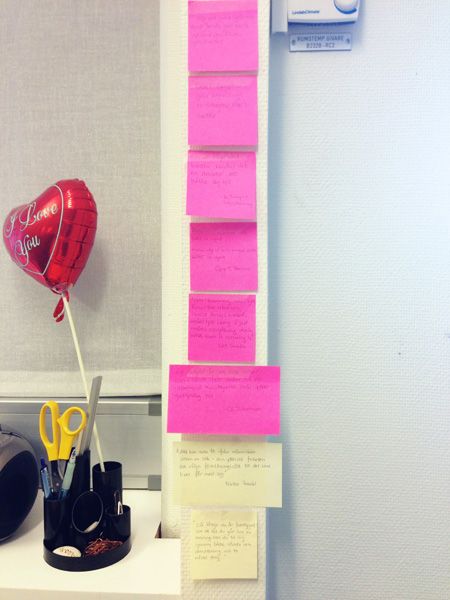 So what to do, what to do? Design some better looking ones of course!
So I used a few cards from the
Becky Higgins project Life Midnight Collection
to create clean, graphic quote cards that will please my eye much more in the future.
I love doing graphic work. It's like solving a puzzle, trying to work different fonts together with the wording. I spent a few hours fiddling with these, and I am so pleased with the results.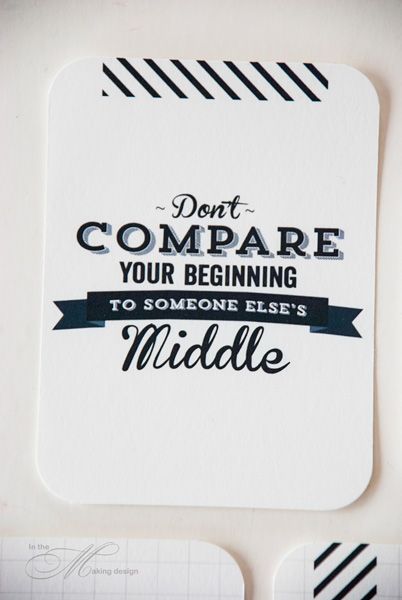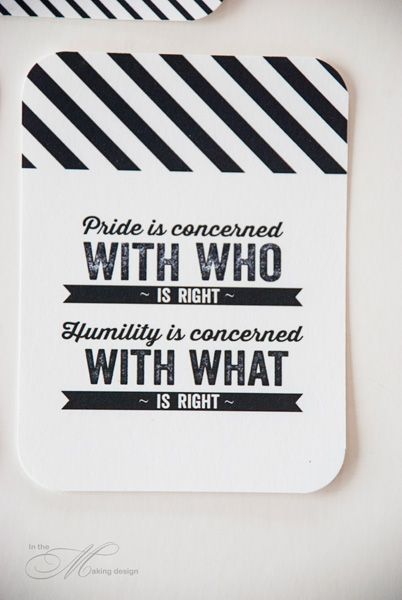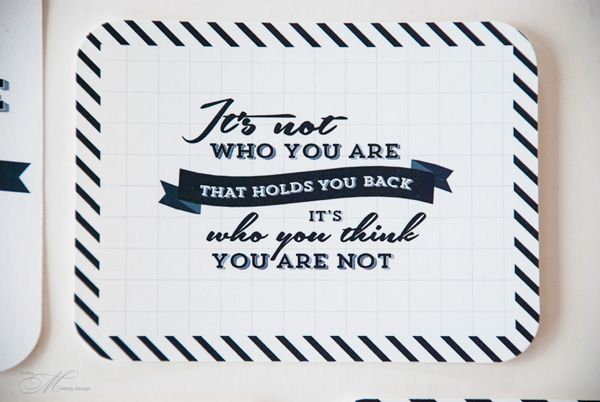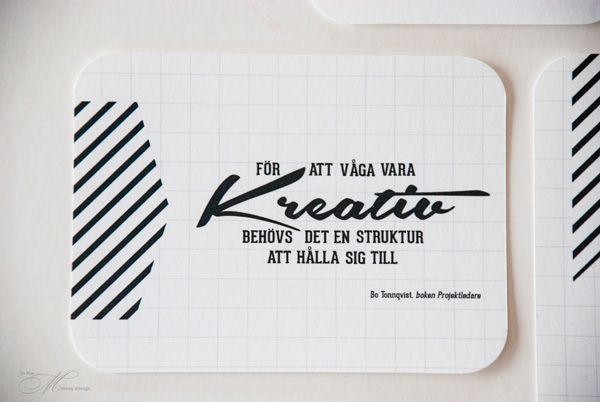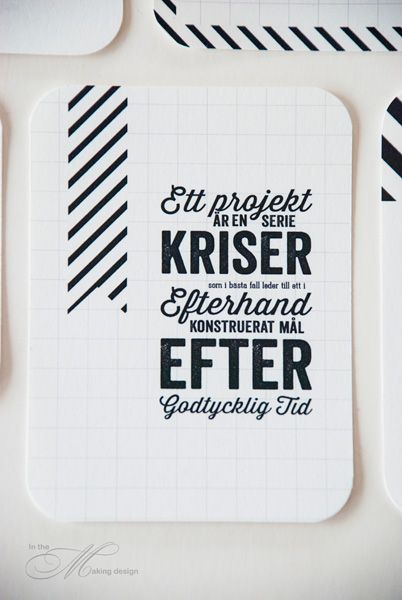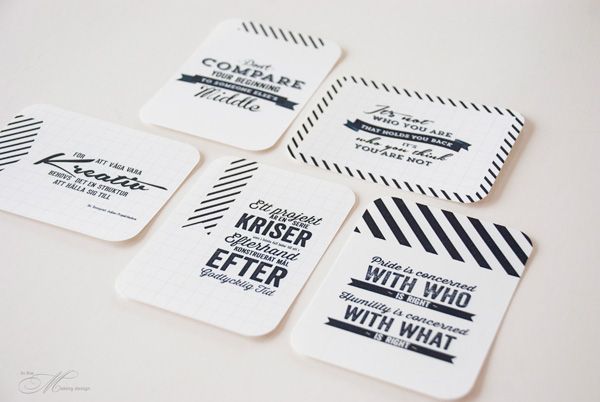 I have one more set done as well, but naturally I ran out of Epson Presentation Paper, and will have to come back to those in a couple of days.