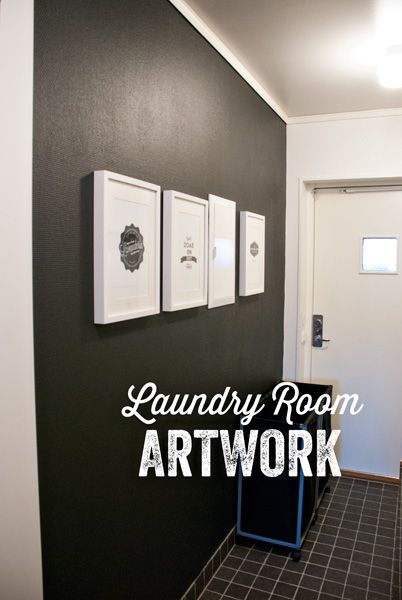 So the person who made the plans for our house probably had a shiny diploma hanging in her/his office. Unfortunately that diploma was no guarantee for plain old common sense. There is an array of strange things in our house - mostly sockets in very odd places - and this one really takes the price. The electrical box in the laundry room is placed right smack in the middle of the only wall that is not covered with cabinets. It's ugly and impractical and it has been bugging me since we moved in. So that was in 2006. I don't always move quickly. Ha!
I painted the wall last summer when I grew tired of all the white in the room, and I really liked the dark grey but the white door for the electrical box was sticking out like a sore thumb. So I created three pieces of artwork and framed them in white Ribba frames from IKEA.
The laundry when walking into the room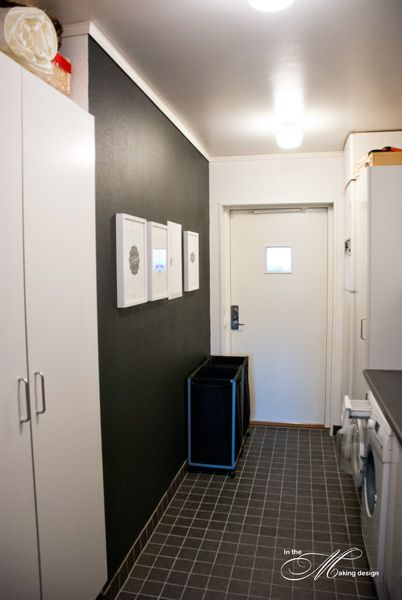 The wall in question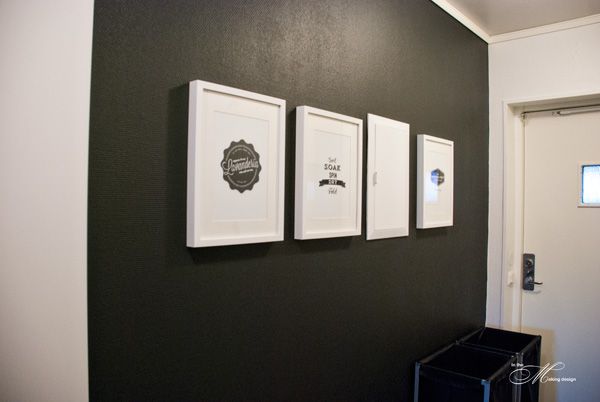 The three picture frames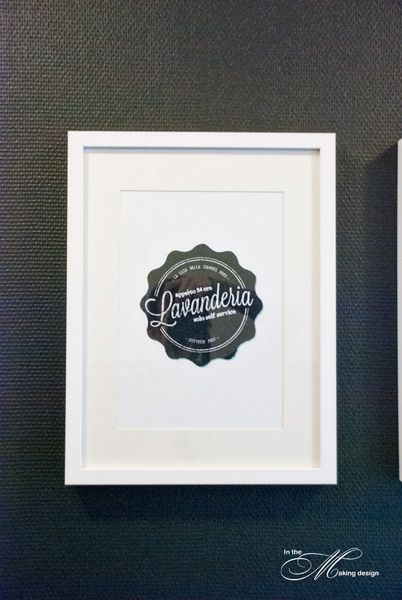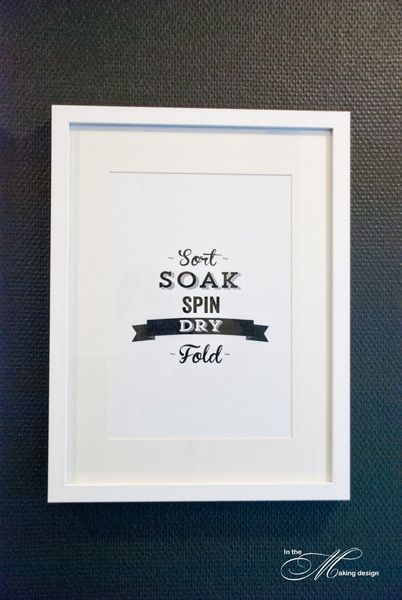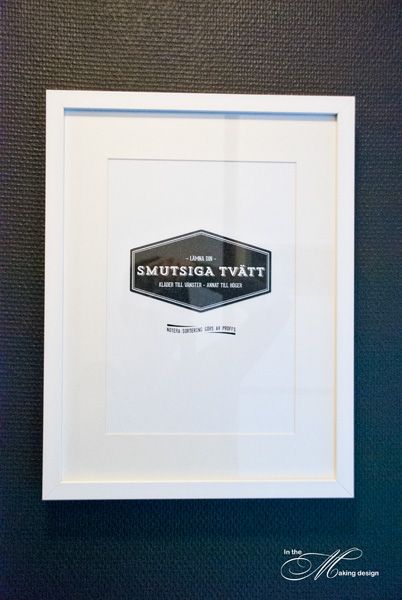 I might not love it but I think it's at least better than before. I printed the artwork myself on Epson Matte Presentation Paper so if and when I want to change it out it won't be all that much of a heartache. So now the next thing on my list for that room is to change out the hideous light fixtures. I am thinking old industrial looking lamps.