I think I have talked before about not being an event scrapper. So yeah, I do Project Life, but beyond that I scrap what is in my heart, and to get a creative outlet. That is why I scrapbook.
I think that many years from now, when future generations of our families look at my scrapbooks
(I hope they will)
, they will still know me from these pages. Not from what I did on a Thursday afternoon, but for what moved me, what I loved, and what I felt was worth capturing in our lives.
This layout is one about the husband and myself. I do know that I make lots of pages with us. I really don't care. I love us, and it inspires me. So that is what gets scrapped.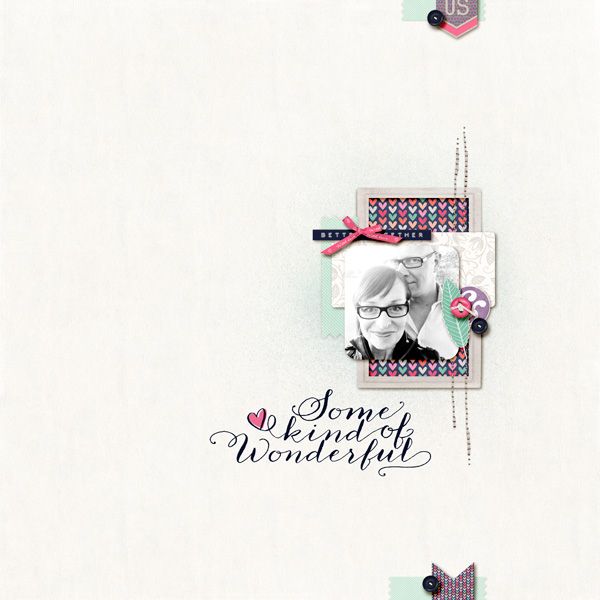 (Supplies:
Some Kind of Wonderful : The Kit
by Kim B's Designs)
One thing that I really like to scrap is "right now" pages. It gives a good snapshot of my life at any given time and I really think it's a fun way to do a roundup of sorts of me and my life. I especially like to scrap about things that make me happy.
This one gets to show things that has made happy in March of 2014.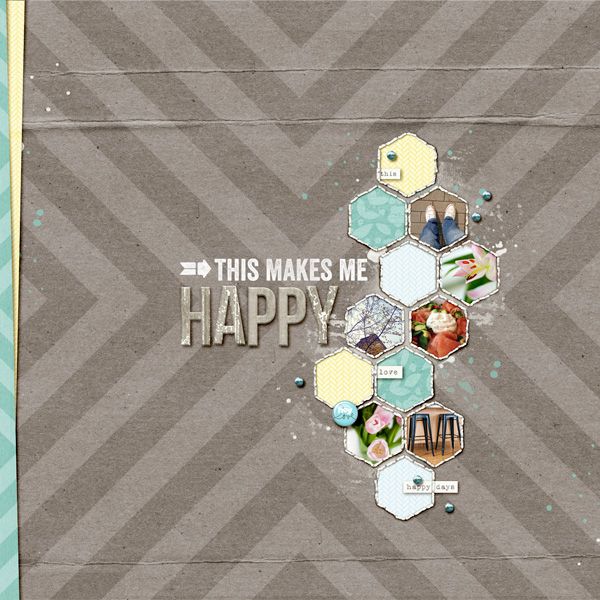 (Supplies:
Limeade | solid papers
,
Sup? | the elements
by Karla Dudley,
Renewal | Alpha
,
Renewal | Paper Pieces
,
Renewal | Paintbrushes
by Laura Passage,
Honeycomb Stitches
by Mommyish)
The creative outlet is important too. I need to make pretty things to be happy. Doing digi scrap is perfect because it makes no messes, and I can be as fussy about the details as I want to be; I don't have to worry about if I glued something on straight, or if my handwriting is good enough, or that I can't cut a straight line to save my life. Doing digi takes care of all those imperfections and still produces pretty results. I love that so much.