A few weeks back we had a conversation on the P&Co forum about
scrapping who you are
, and not only what happens to you in life. I have been thinking about it for a while, and to hear other scrappers' points of views and feelings was valuable to me.
I haven't really felt that art journaling was something for me. Mostly because I couldn't identify with the style that most art journalers keep to. The drawn girls and the bright colours just aren't my style. But as it was pointed out, art journaling doesn't have to be just that. it can be whatever you want; the point is to journal your thoughts and feelings.
So I am giving it a try. So far I have made two layouts.
I am sharing them here today with much humility. Both because the topics are very sensitive and humbling and because it's a style that I don't feel completely confident with.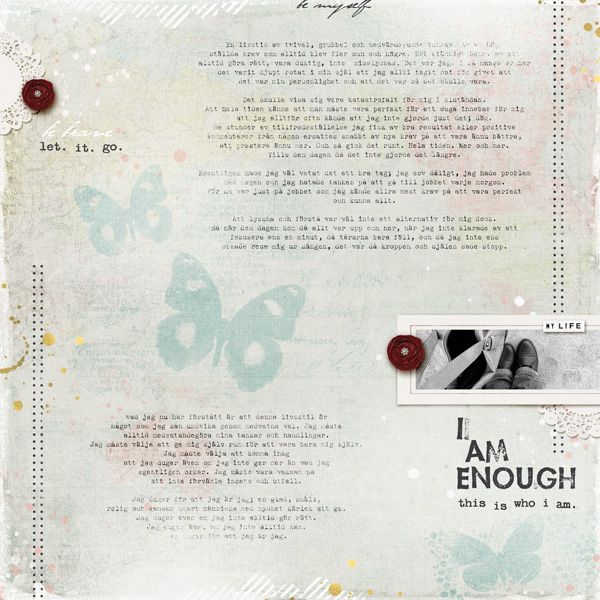 (Supplies:
Heart Art: Value Bundle #3
,
Heart Art: Be Brave
,
A Fine Life: Frames
by Sugarplum Paperie,
A Lifetime
by Karla Dudley,
Far And Away | Elements
by Gennifer Bursett)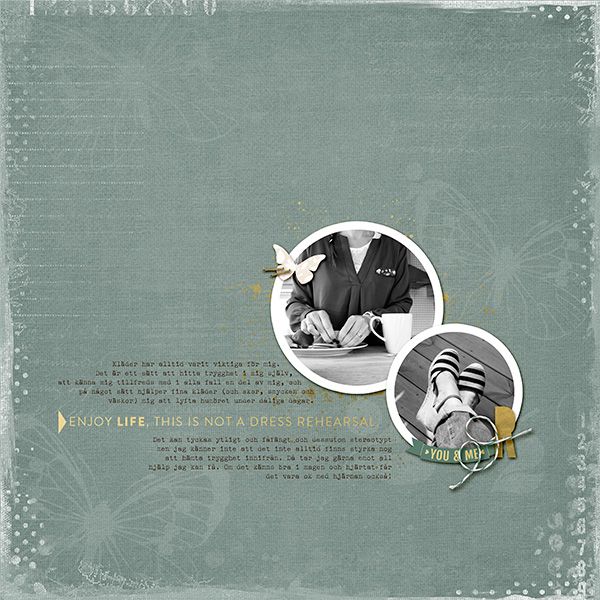 (Supplies:
A Story Captured Vol 7
by Anita Designs,
Heart Art Masquerade
,
Heart Art On the Edge
by Sugarplum Paperie,
Julep
by Gennifer Bursett,
Stamp Press Life
,
Life 365 The Butterflies
by Karla Dudley,
Some Kind of Wonderful
by KimB's Designs)
Do you scrap who you are? How do you go about it?