I have been on holiday for a couple of weeks, and last week we took a short trip to Barcelona for a couple of days.
Going to Barcelona in August is apparently a very good idea if you want to be trapped with thousands upon thousands of tourists at every major landmark/sight, metro, and larger streets. If you don't, going in August is apparently a bad idea. Well, even though I was contributing to the problem, I really did not like all that people swarming everywhere. It spoiled many parts of the trip for me as I felt stressed, irritated, and frustrated when it was so cramped.
Also, going in August is apparently not a great idea if you want to keep up with your foodie status and eat at really good places that the locals go to. Apparently many of them close for holiday the whole month. So that was a good deal of my research and food blog sourcing out the window.
We did manage to find places to go and see that were away from the crowds, and we did find good eats. I am planning on doing a separate post on our trip, with photographic evidence, but I haven't had time to edit them all just yet.
So in the meantime here is a layout that I created for the 3-way challenge this week at Pixels & Company. The photos are somall, but if you squint real hard, you will see some of the stuff we found to be really nice.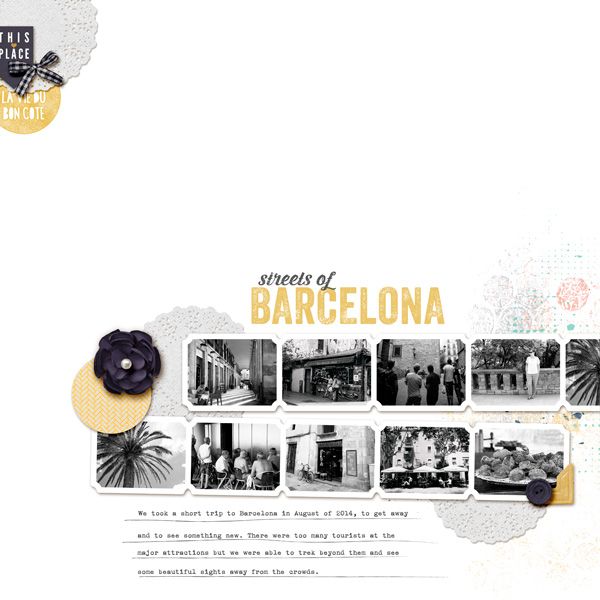 (Supplies:
Four Ws
by Happy Box,
Lifeline No 01 Templates
,
Summerific
by Creashens,
Psych
by Karla Dudley)