Our second day in Barcelona started with us sleeping too late because we both forgot to set an alarm the night before. To be honest, I didn't really mind because I had almost no sleep the night before we left, and after a long day I needed it. Let's be honest, being 40 is not at all like being 20! LOL!
Park Guell
Our plan for the day was to cram in a bunch of touristy things, and we did, starting with
Park Guell
. We entered the park from the back (at
Passatge de Sant Josep de la Muntanya
), at the top of the hill it's on, and then walked through to the monumental area where Gaudi's famous moasic benches are. The view over the town and park from up there was quite lovely.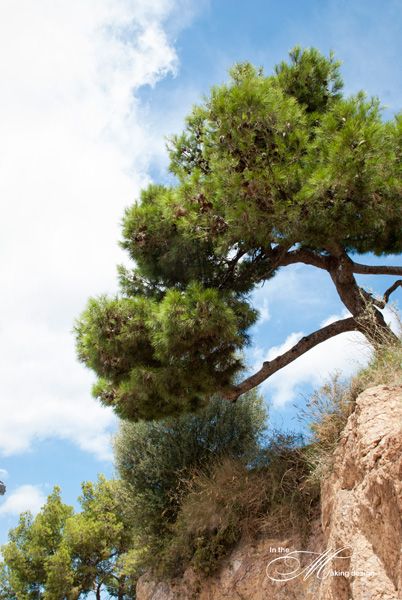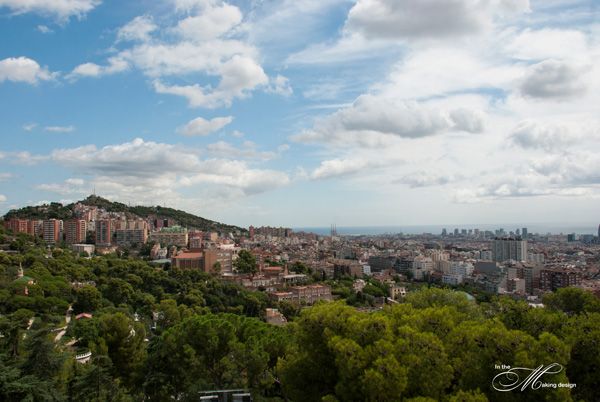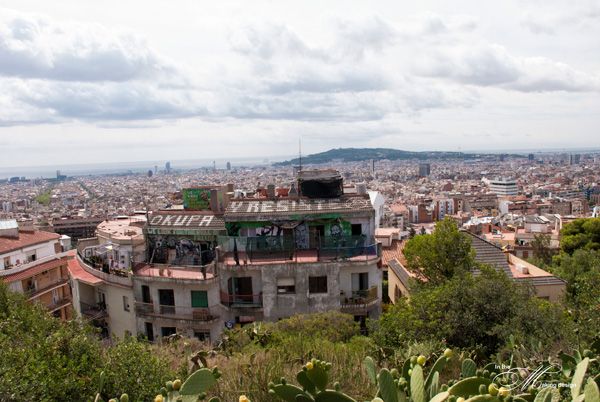 This photo might not be the best ever, but I had to include it as it shows how big Sagrada Familia is, and how much it dominates the surrounding landscape. It's not even finished!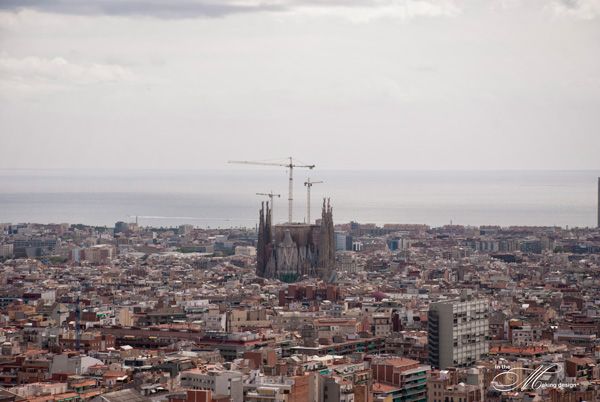 The area around the benches and the museum was filled with people, and we decided to not enter the paid area. That might have meant we missed out, but it was hot and being around all the people was starting to get to me. We just got a few shots, and decided to start heading towards the next big thing.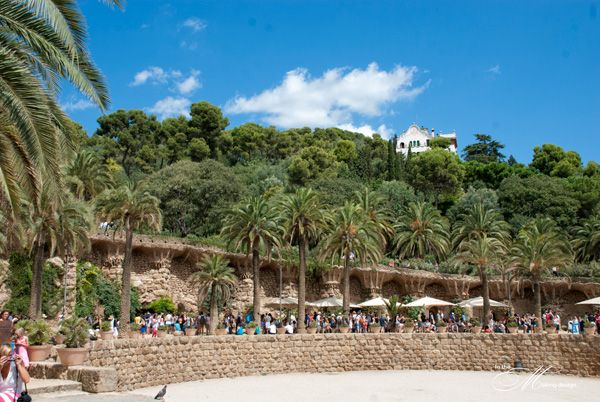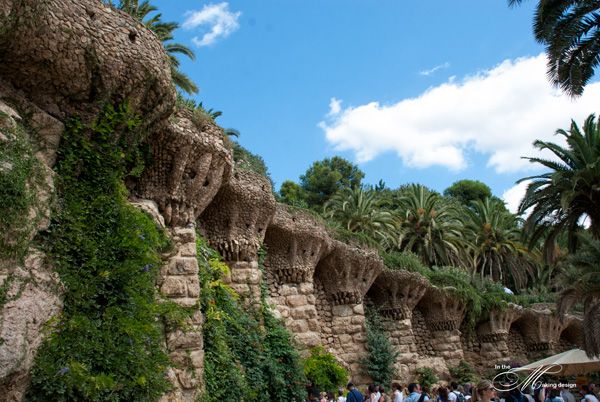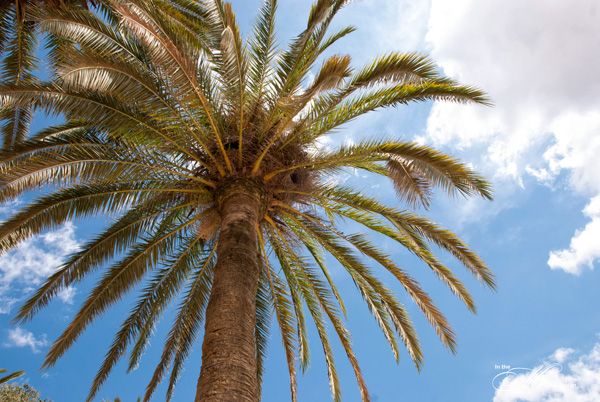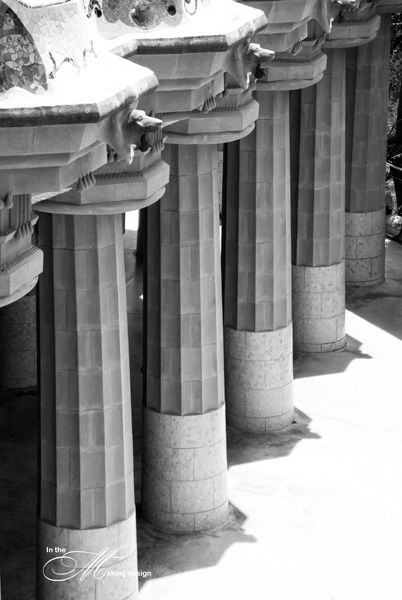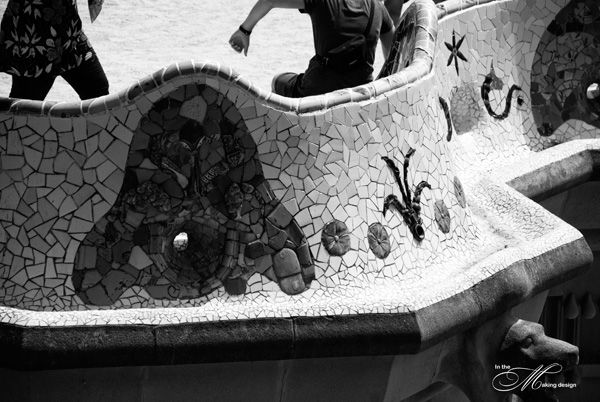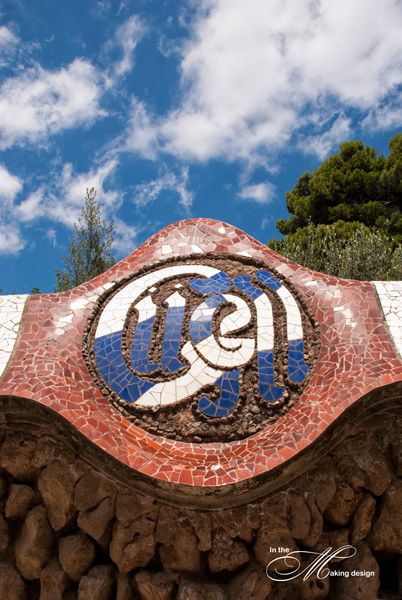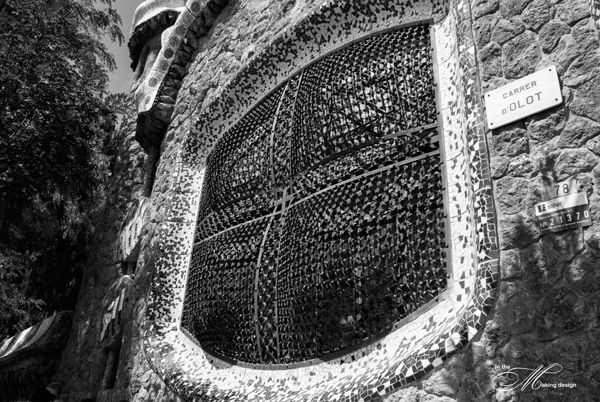 The streets surrounding Park Guell were quite nice with a very different look and feel than downtown.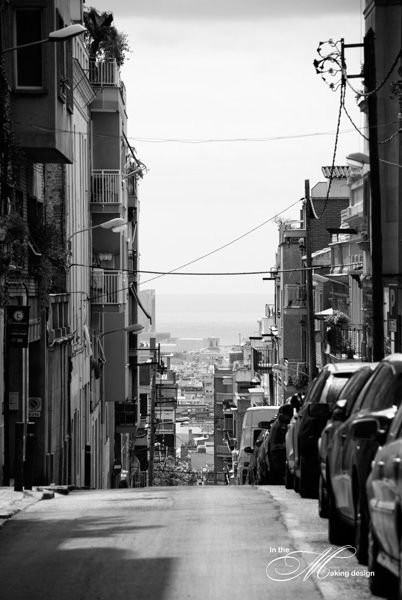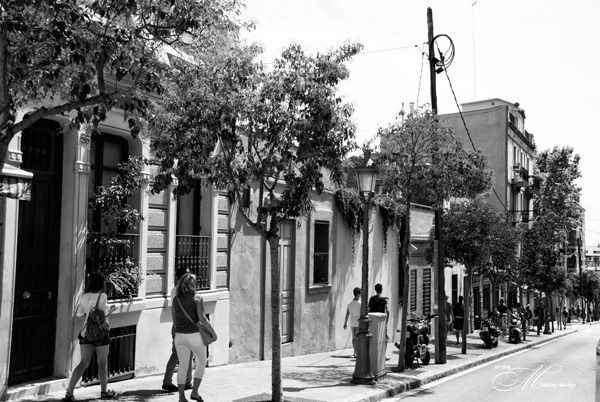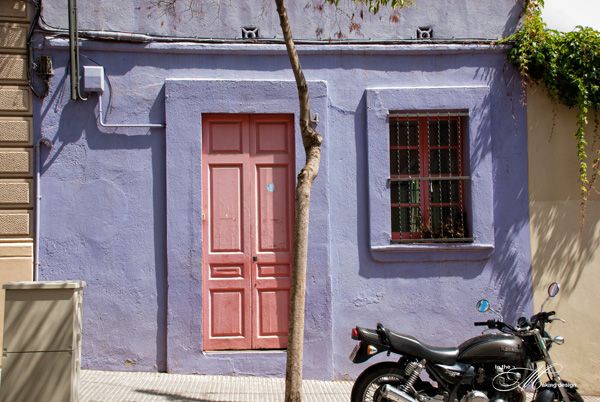 On our way to our next stop I had my first, and I hope only, big panic attack as we were heading down the steps to the metro. It was absolutely horrible and meant we had to adjust our plans a little bit. First, I needed rest. Then I needed food. After that I needed to avoid stress.
The restaurant we had planned on eating at (
La Taverna del Clinic
) was closed for holiday so we walked around for a while and found a small place near Sagrada Familia (but far enough away to not be a super super touristy place - there were lots of local looking people there when we arrived) to have lunch at called
El Bon Menjar
. Again, we had to wait a while for a table, but we sucked it up. The food was good, I thought the potato tortilla was the best I've tasted, and our server was very friendly and forthcoming. We had a funny and interesting coversation with my bad Spanish and his bad English, which resulted in him offering the husband a second glass of wine on the house. I didn't take any pictures here, apart from one with my phone and it sucks, so you are just going to have to take my word for it that it was a cute little rustic place.
Sagrada Familia
After getting some much needed downtime and chance to rest, we hit the crowds again when we walked over to Sagrada Familia.We decided right away that no way would I be able to stand in line for hours or squeeze around in the church so what we did was spend time looking at all the amazing details of the façade before moving on.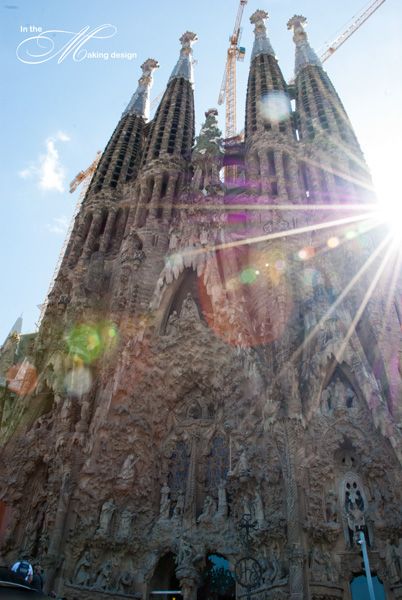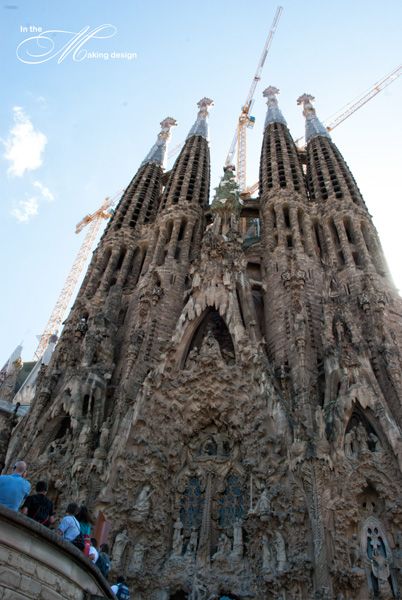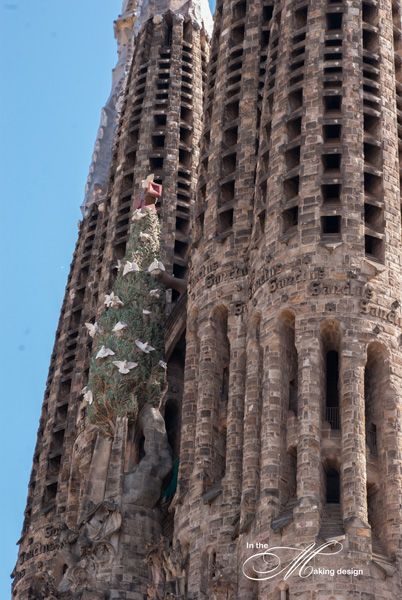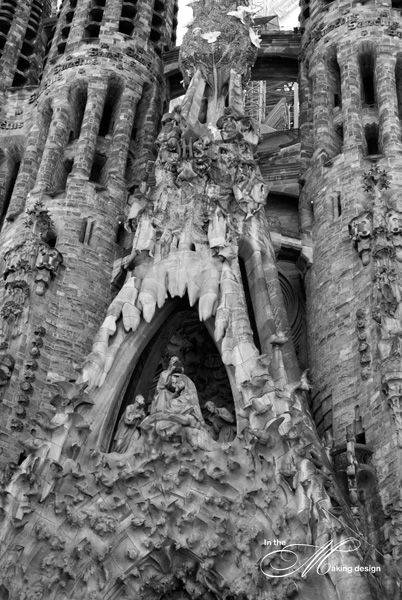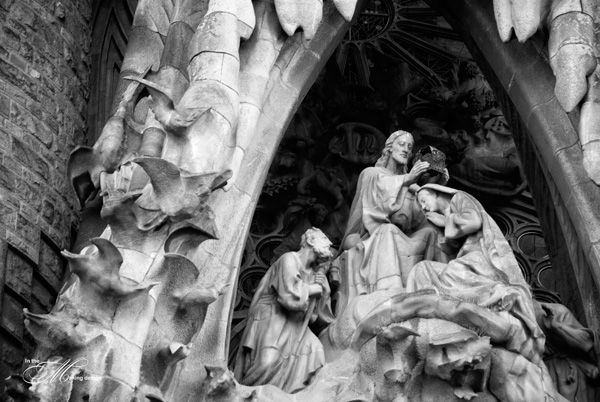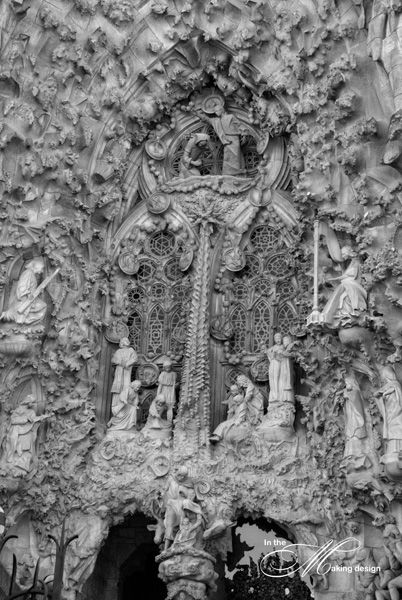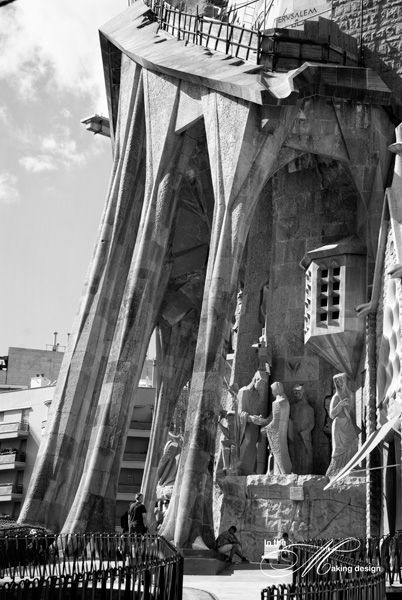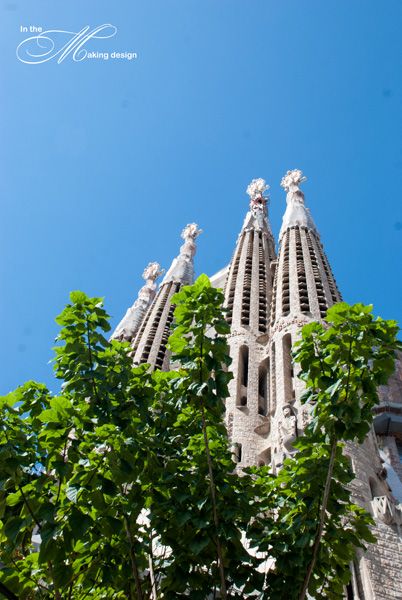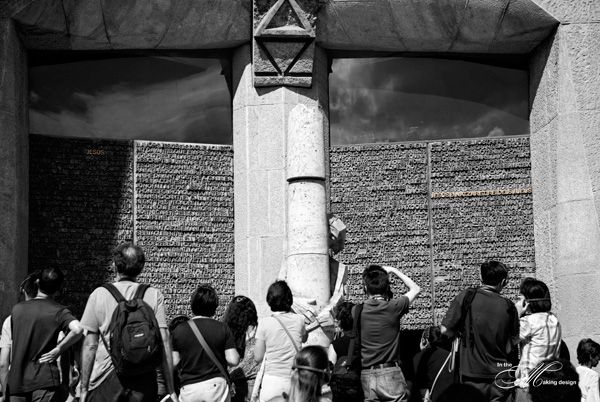 We went over to
La Pedrera
after this, but the whole exterior was covered for some kind of renovation or construction. We were very disappointed - this was the thing I had looked forward to the most before arriving, and after seeing yet another long line of tourists waiting to go in, we decided to spend the 16,50 Euro (per person) on something else.
We walked along
Passeig de Gràcia
on our way back downtown, and it was a much calmer experience. I guess this had a bit to do with the fact that the shops on this street is much fancier than the ones around
La Rambla
. The houses lining the streets were beautiful though, and so was the pattern covering the pavements.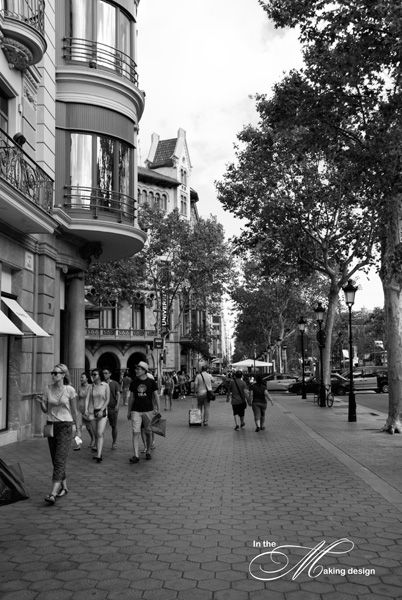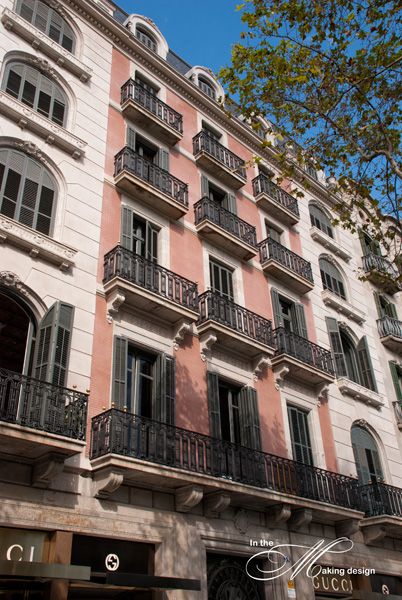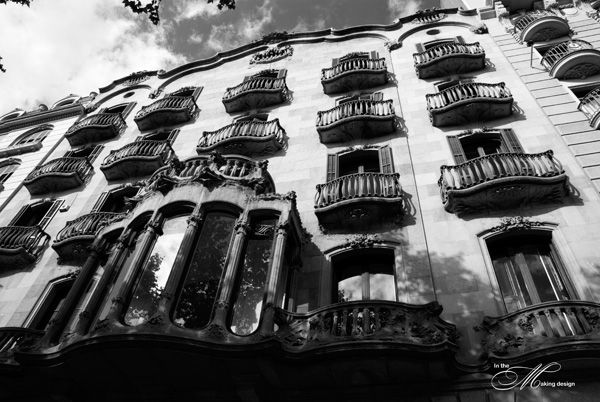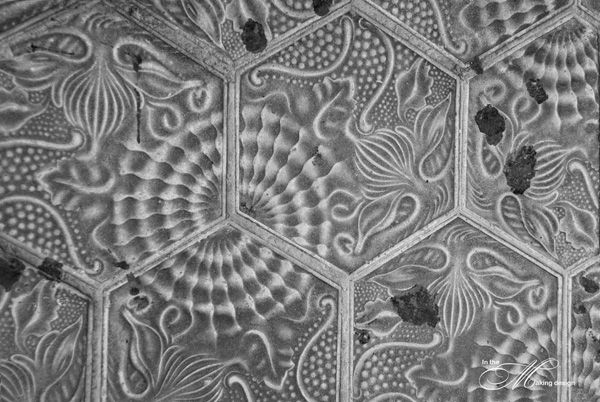 We spent a good amount of time sitting outside the Bulgari store (we were resting our tired feet). Not one person went in during that time. Nobody came out either.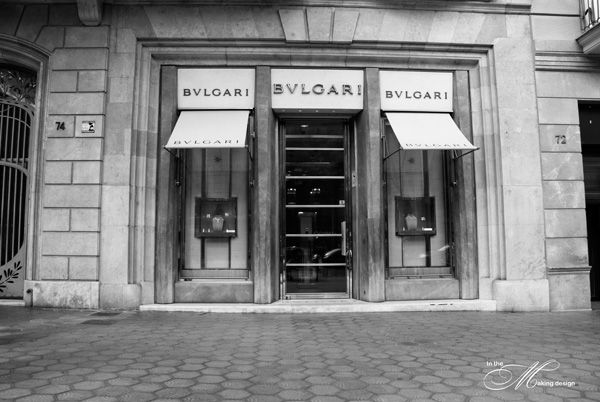 Bar Lobo
After returning to the hotel, taking a power nap and a shower, we watched the sunset on the hotel rooftop bar with some drinks. It was magical. I wish the photos could convey it.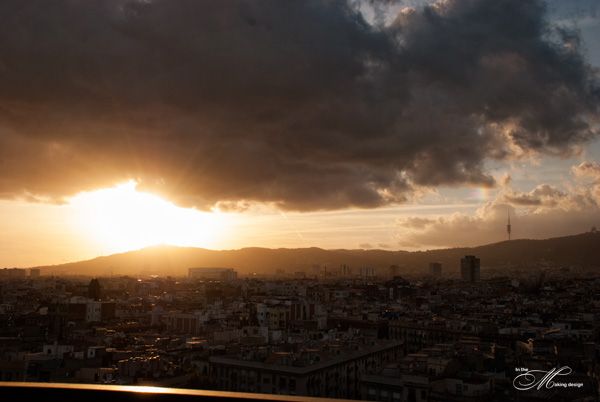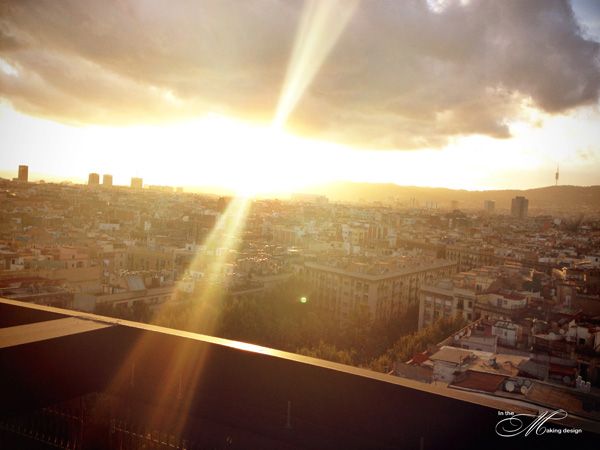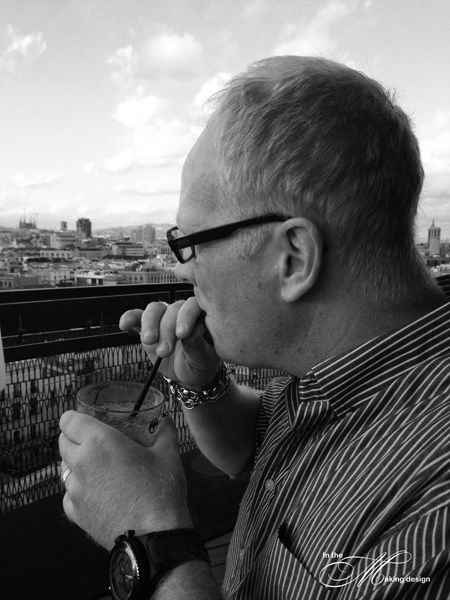 We had dinner at
Bar Lobo
, sitting outside watching the night life on the street. We were lucky and got a table as soon as we walked up. First time on the trip, LOL! I had read it was a popular place with the young, cosmopolitan crowd, and didn't really expect the food to be the thing worth remembering. Oh boy, was I wrong. The Tuna Tataki and the fried eggplant with honey? Best dishes I've had in a long, long time.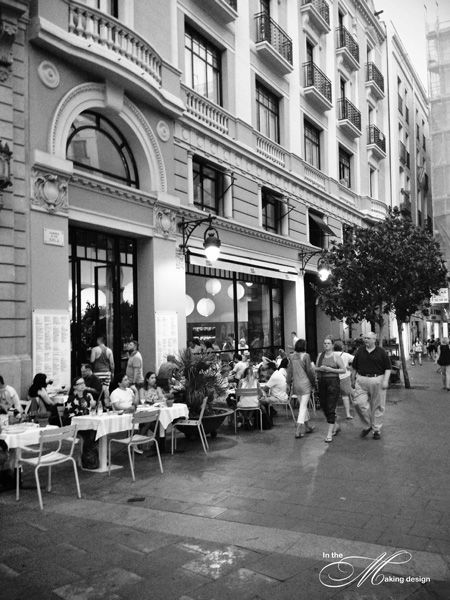 (Please excuse, these food shots were taken with my phone camera)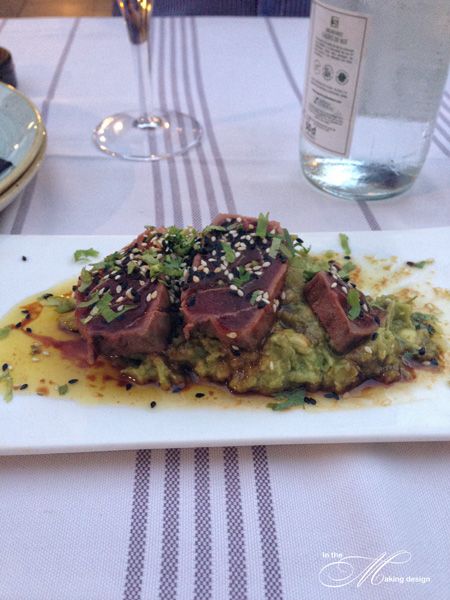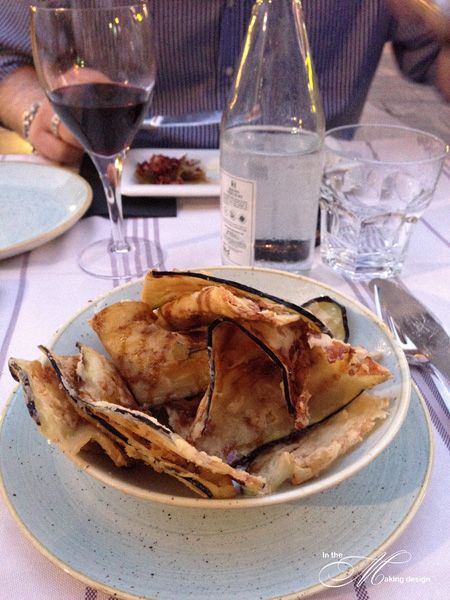 We ended the night with some more magical moments on the roof of the hotel. A good ending to a long and hard day. I love how the lights from
Tibidabo
(at the top of the first photo) and the
Palau Nacional
(the palace with the blue beam in the second photo) shines in the dark.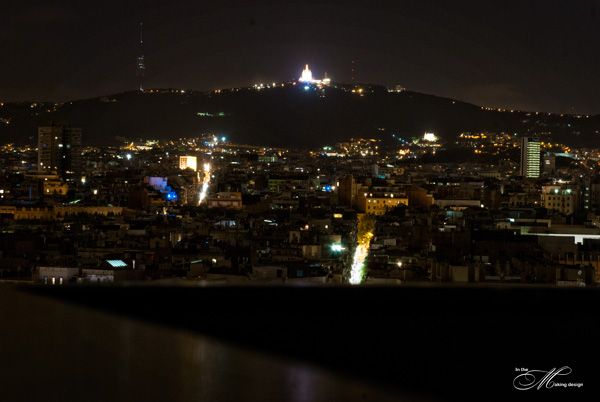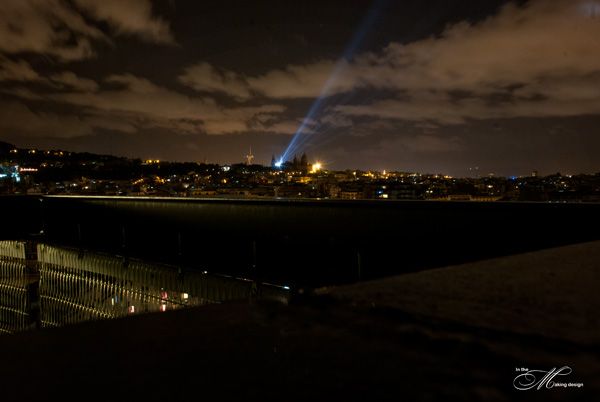 Do you want to check out my other Barcelona posts?
Day one
Day three