My days have not been the most eventful this past year. Being ill has forced me to find new routines. Now that I am working more again, there are a few of those new routines that I want to hold on to, that have helped me feel better. I want to keep my own health and well being at the top of my list. I might now feel up to all of them everyday, but I want to keep the ambition and the drive.
The list includes:
breathing (not just simply breathing but breathing right)
enjoying the little things
think positively
see beauty where I look
eat well
get fresh air
listen to music
do relaxation
tell someone I love them
tell myself I love me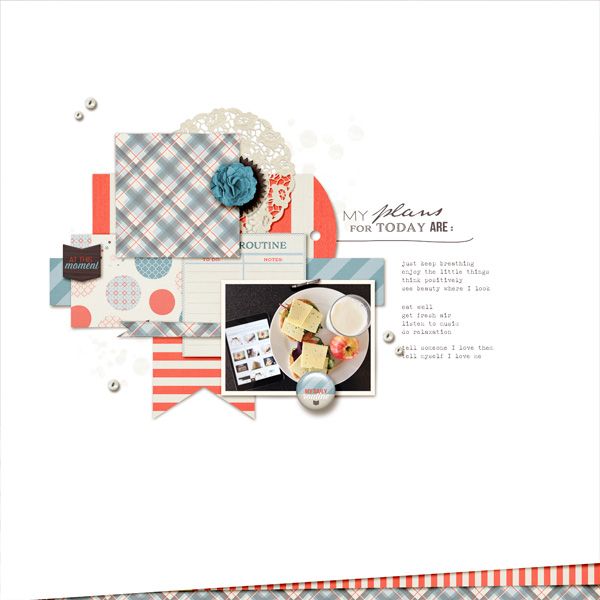 (Supplies:
Daily Routine
by Anita Designs)
What do you have on your list of things that make you feel good?