Montjuic
We started our third day in Barcelona with a walk from El Raval up to hill
Montjuic
so that we could ride the cable cart. The cable cart was the husband's number one request of things to do during our stay, and who am I to say no? Although, as we got closer, I grew more and more worried that those cables would break just when we were up there.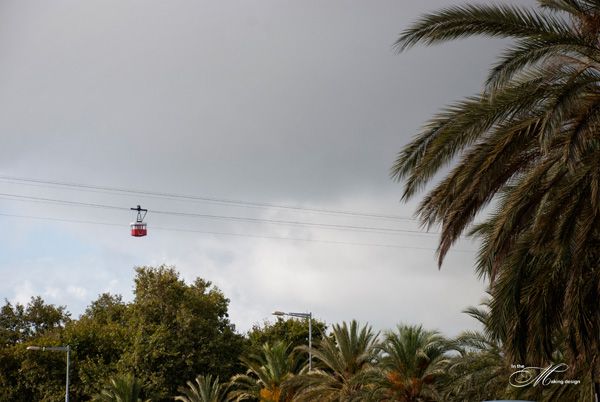 On our way to Montjuic we passed
Portal de Santa Madrona
, the remains of a 14th century castle. I haven't been able to find out much about it neither in our guide books nor online, all the info I can find online talks about the
saint Madrona
and the church in Montjuic. Either way, it's a beautiful building.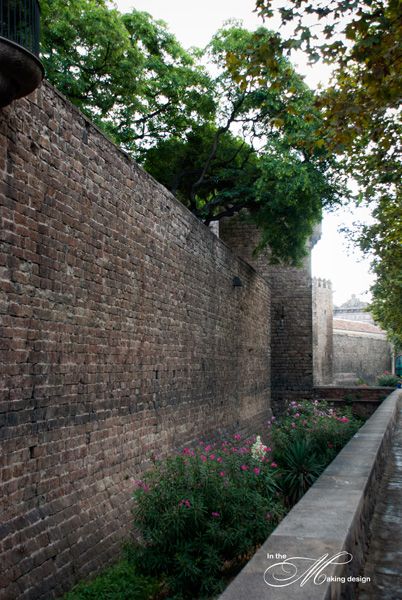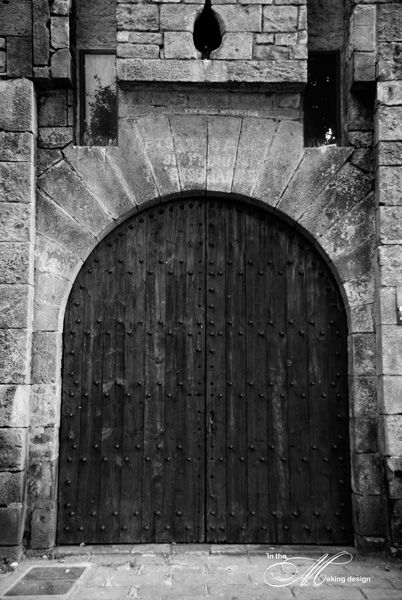 Walking up the hill was a bit of an undertaking, because apparently we chose some kind of backroad on the side facing the water. It started out neatly gardened but looked more and more derelict the further up we got. The only people we saw on our way up were homeless people just waking up. So if you're going, go the other way up the hill. I got a bit spooked.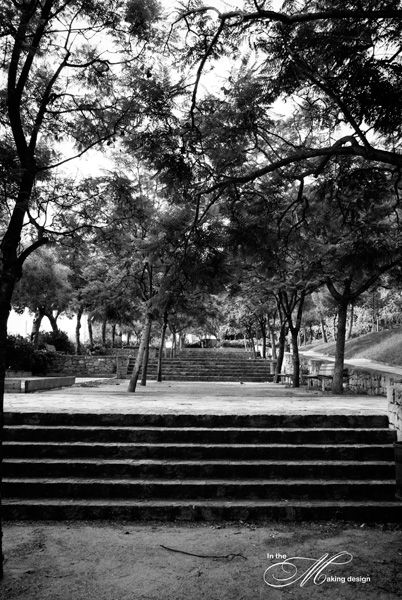 Once up on the top, it was beautiful, and the views over the harbour and the city were lovely. We had time for a coffee and a breather at a café overlooking the city before the cable carts opened.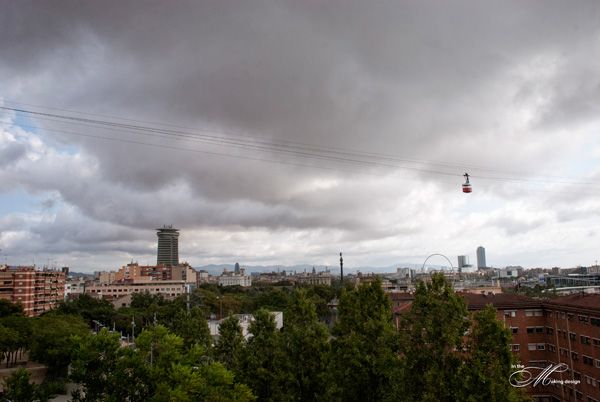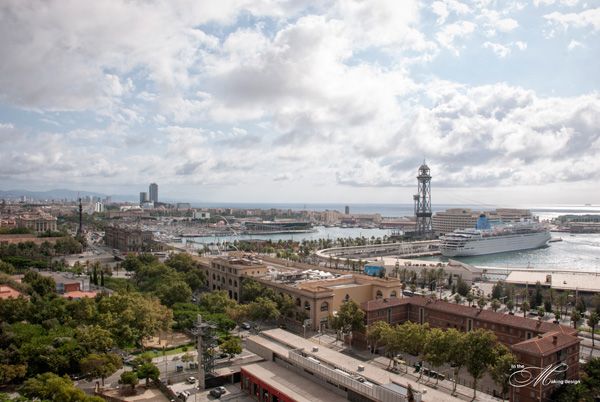 We got on the first ride of the day and it turned out to be not at all as scray as I had told myself it would be. The view was spectacular.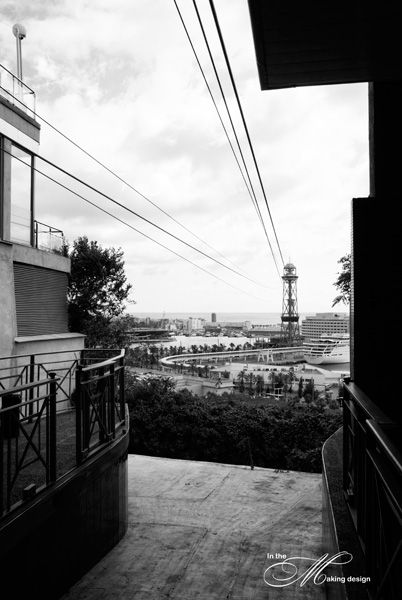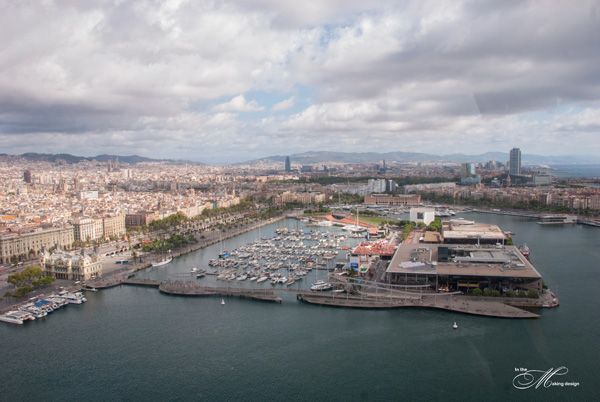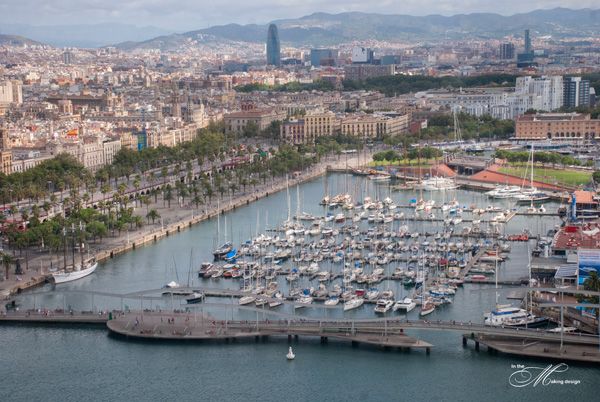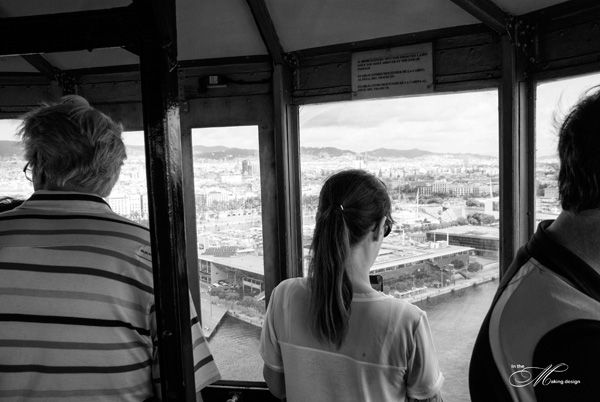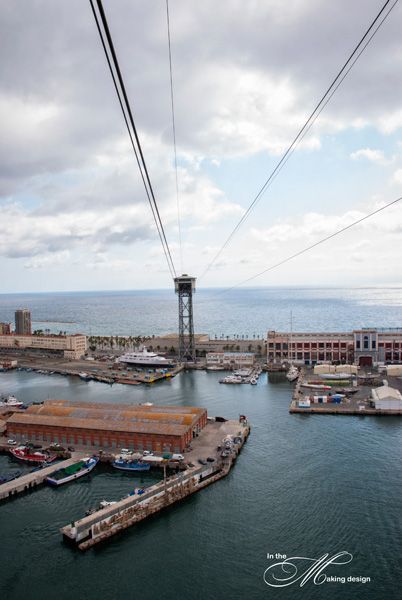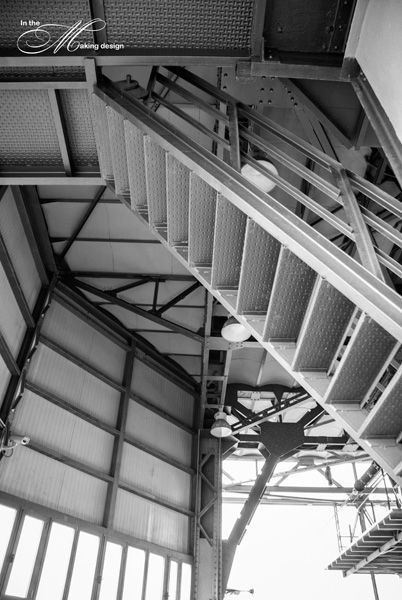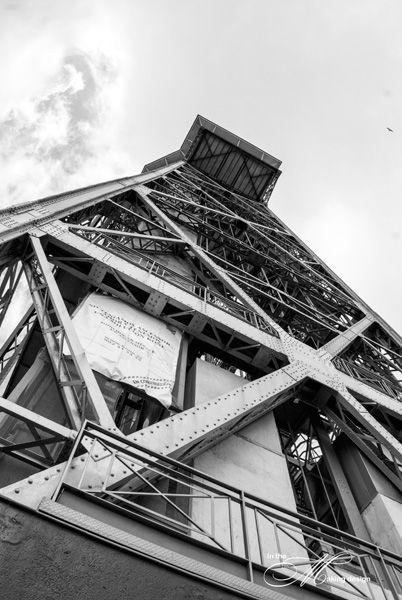 Barceloneta
We got off at
Barceloneta
, right at the beach, and even though I am far from a beach and water person, I really liked it. This is a really relaxed and funky part of the city. The weather wasn't really good enough for us to want to get our kit off and hit the water, so we just wandered along the beach and the boardwalk and watched people.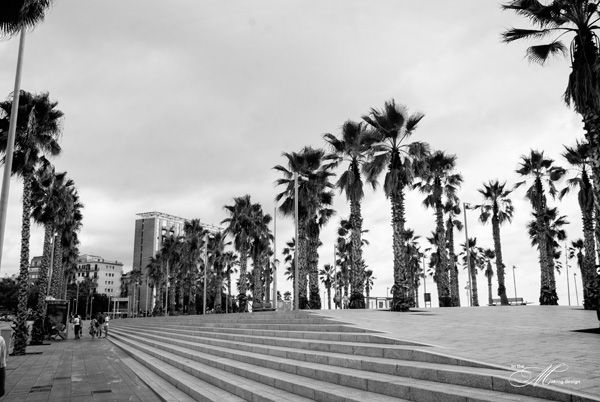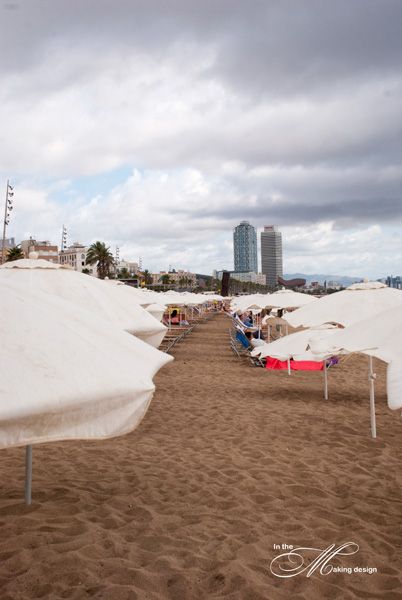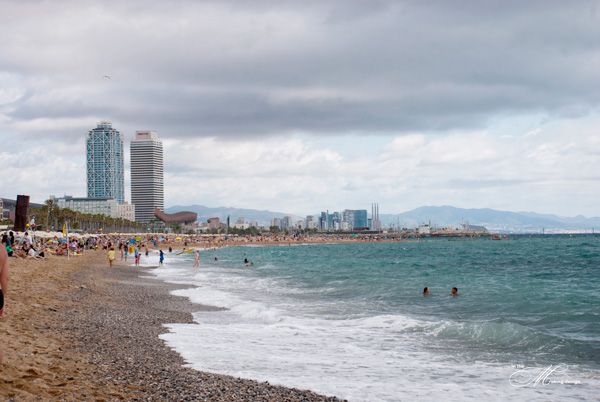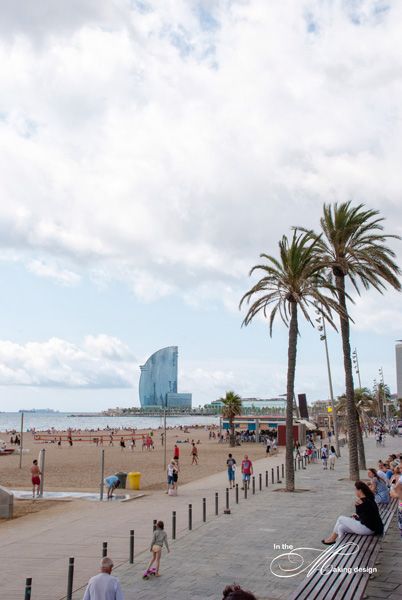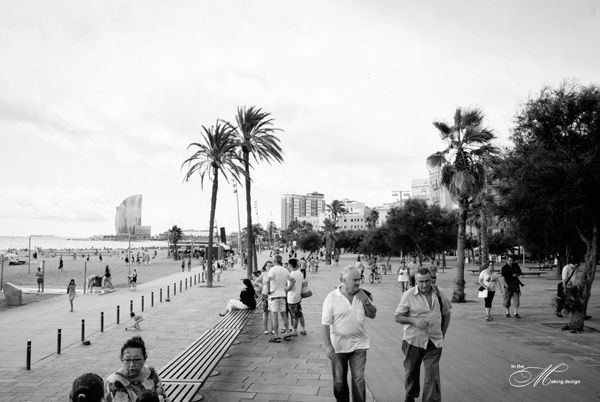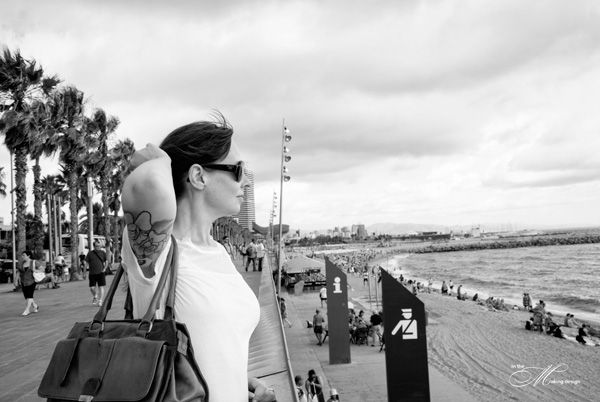 Under the boardwalk we found a bunch of local elderly men who were very busy playing board games. A young girl walked by and said hello and instantly they all lost interest in the games and yelled "Hola!". It had us laughing; that latin blood apparently boils hot in all ages!
We had planned to have lunch at
Kaiku
, as it is said to have the best seafood in town. But, wouldn't you know it? It was closed for summer holiday. I was super bummed, and started to feel like we were really missing out on the best. Food is a great interest of ours and the one thing we spend time, energy, and money on when we travel. That many of the best foodie places were closed was a big mis step for us. But with the help of the Time Out app we found another restaurant close by;
Can Ganassa
at the cute little square Placa de la Barceloneta.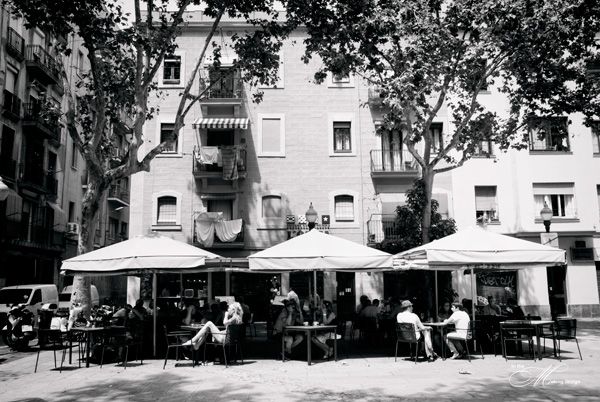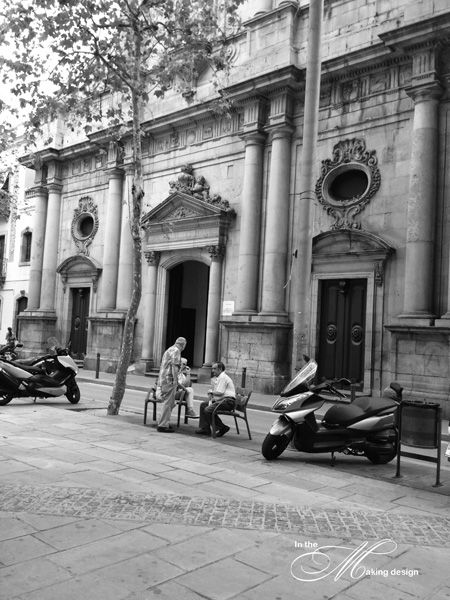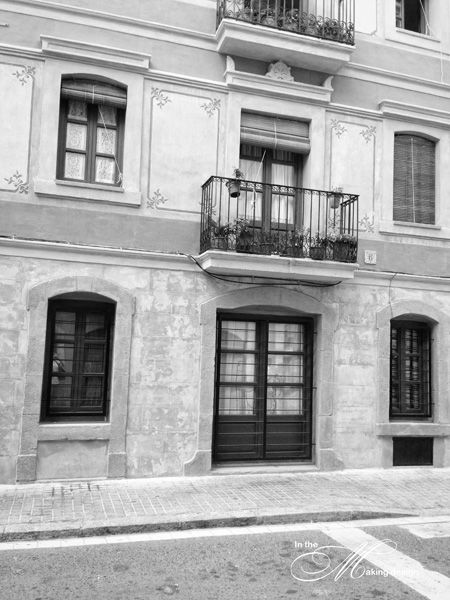 The food was great; we had both seafood and serrano ham with tomato bread. It was simple but well made. We found the service stressed and a bit impersonal. We also had to wait a really long time for the check despite asking for it twice. It was a good enough walk in place, but nothing I would go out of my way of to visit.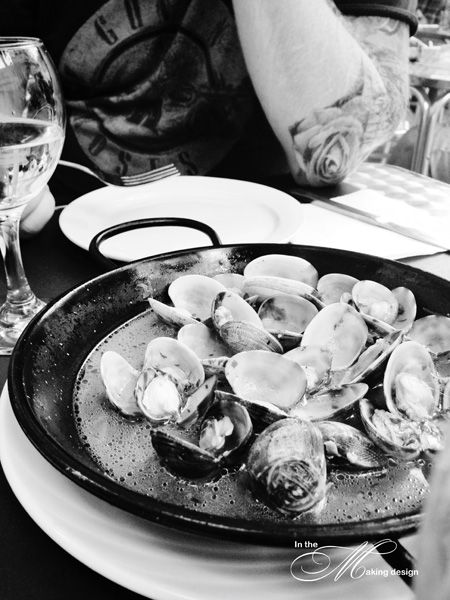 We walked around Barceloneta after lunch, and enjoyed a small street food market where the husband treated himself to churros while I drooled and felt sorry for myself.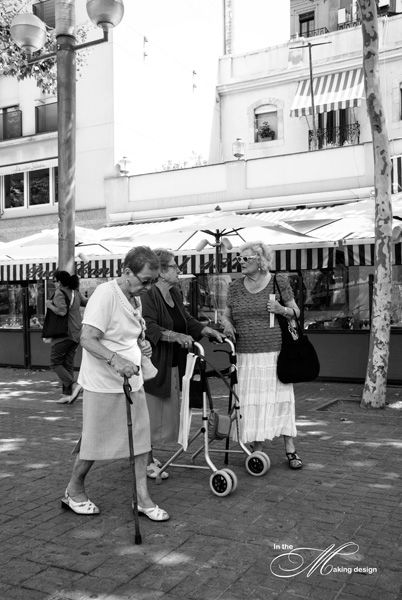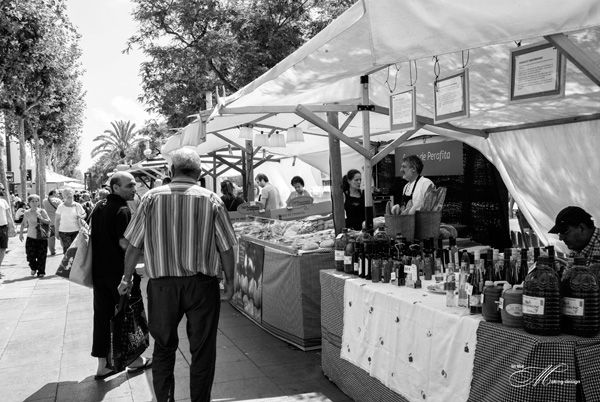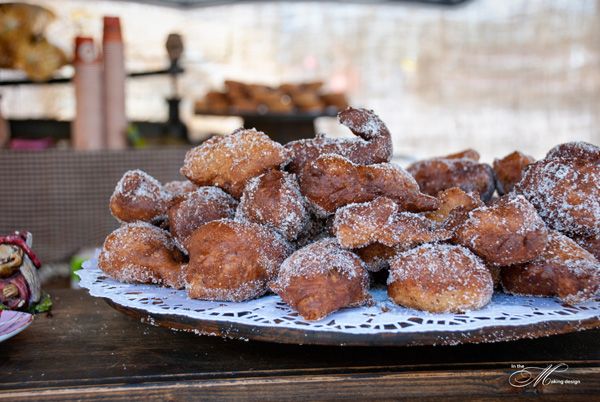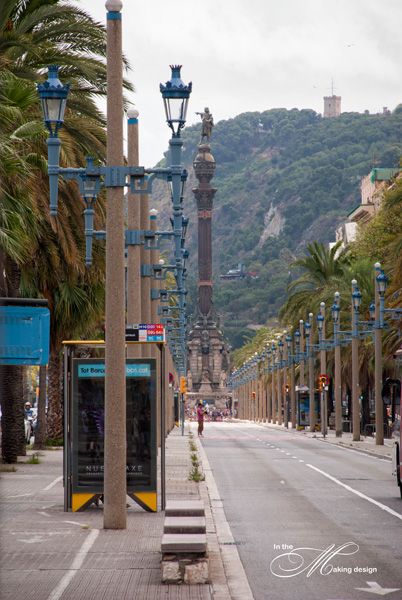 We spent the afternoon walking around
La Ribera
,
Barri Gotic
, and
El Raval
, getting lost in small alleyways, and looking into fun little shops. It was nice until we got closer to
La Rambla
and
Placa Catalunya
, and all the tourists who were swarming the streets.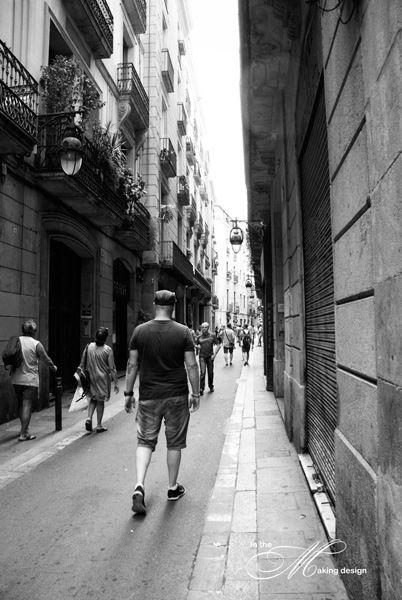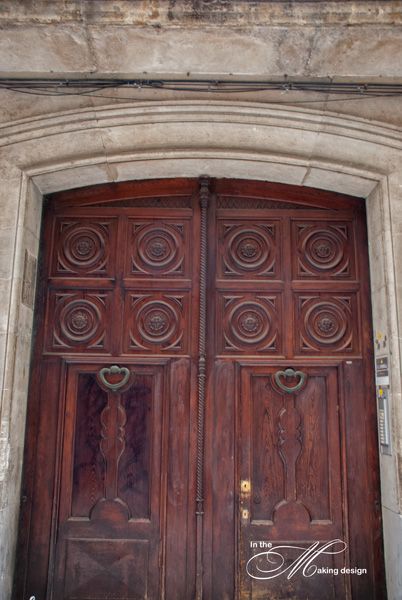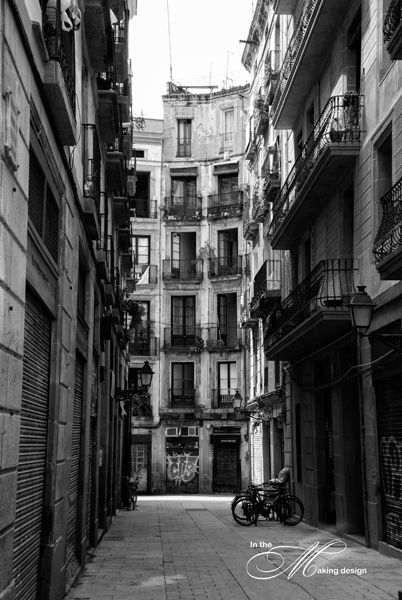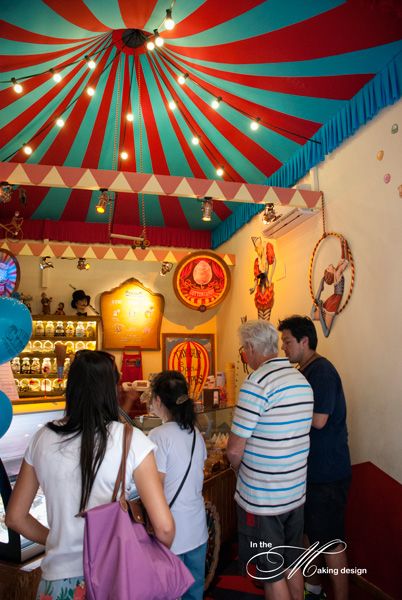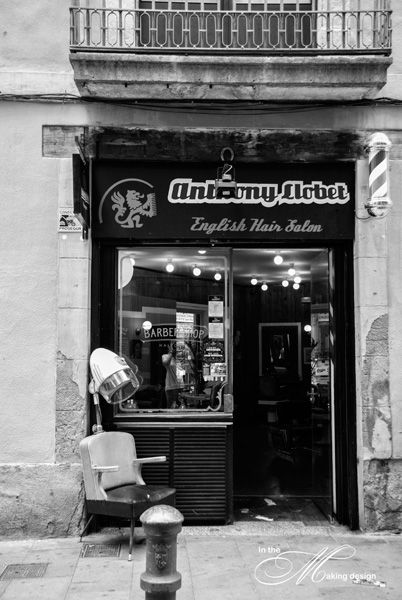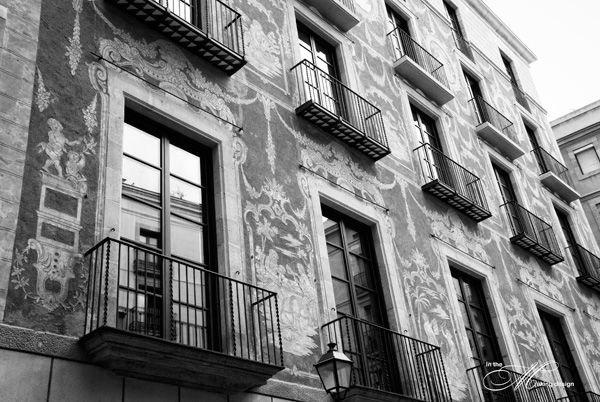 After another late afternoon powernap and shower, we watched a storm hover over
Tibidabo
for a couple of hours from the hotel roof before we set out for our last dinner of our trip.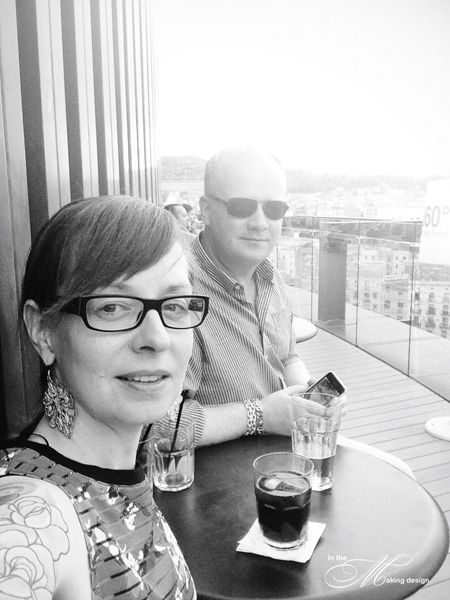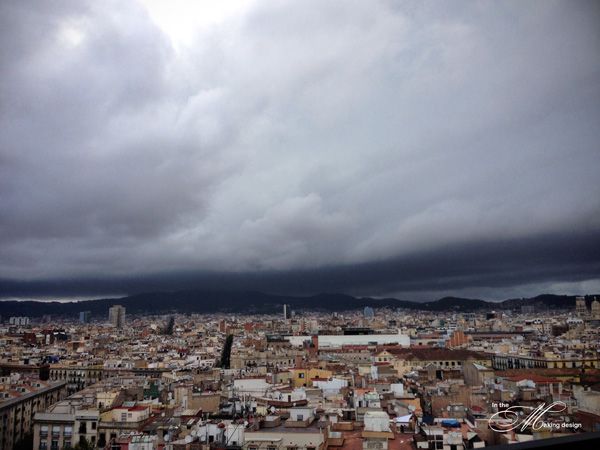 The hunt for a place to eat dinner turned out to be an adventure; an hour's walk in pouring rain to not one or two, but three closed restaurants. Again, all of them closed for summer holiday. Those three restaurants were
Quimet i Quimet
,
Can Lluis
, and
Mam i Teca
. Sigh. In the end we gave up and went back to the hotel to eat in the restaurant
B Lounge
. The service was excellent, and the wine too. The food was fusion style tapas - a chic twist on the traditional food. I could only eat about half of what were were served, and had to beg them to make me a dessert that was lactose free. What I did eat was good, but not fantastic.
Our last day in Barcelona was spent window shopping. We hit the big shopping streets for a couple of hours until we had to take the shuttle back to the airport. I took no photos at all that day. Kind of a relief to be honest after having had the camera fixed to my face since we arrived!
In conclusion
In conclusion; it was a good and a bad experience for us. We took a chance on me being able to cope with the stress of going to a city destination and it didn't pan out all too great. I didn't do well with the crowds, and I didn't do well with the stress of filling our days in the best way. But then the good parts were really good. I am hoping that the photos we took of that will help to remind us of that in the future.
My advice would be:
- Don't go to Barcelona in August if you don't like tourists and crowds.
- Don't go in August if you are a foodie and want to go to really good restaurants.
- Don't feel like you need to visit all the big sights and museums if you only have a few days
- Don't be afraid to venture off the beaten path; there are hidden gems to be found.
- Learn a bit of Catalan. It's different from Spanish and even though you can get by with English, it will help you.
- Walk around as much as you can. We did get a two day metro pass, and used it enough to save money, but walked a lot. Walking gives you the chance to really see the city and all the beautiful details. We never do those hop on/hop off tour buses simply because we want to be
in
the town, not be driven around it.
If you want to see my two other posts on Barcelona, you can do so here:
Day one
Day two