We went to the island Öland with my sister and her boyfriend for a few days during our first week off work. I decided to make a little mini photo book for them to take back to Italy as a memento. I printed it at home and put it together by glueing the backs together. I am quite sure it won't hold up forever, but it looked nice. Ha!
My main focus was the photos. I didn't do any journaling at all, only wrote what the places were called. I used map paper that was offered as part of the
Mouse Paper Scissors Dad
class at
JessicaSprague.com
on some of the pages. So it ended up being a super colourful little book.
The front page
Some of the inside pages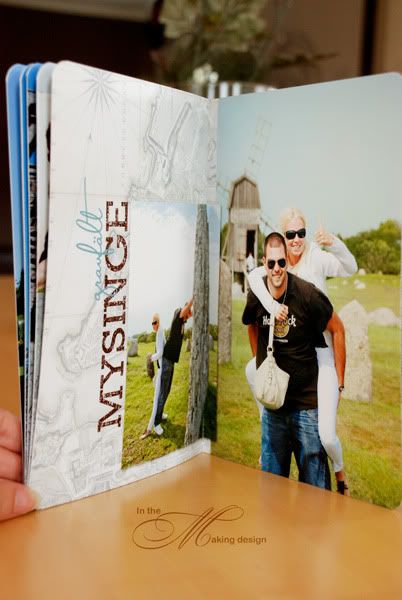 I think I will do this a little more often!