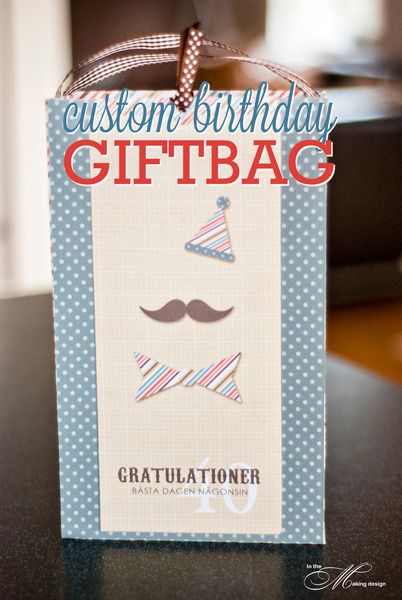 A friend of ours turned 40 the other day and we were invited to help him celebrate. I made this giftbag to hold the gift.
The bag was made with papers from Echo Park's Note To Self digi kit, which you can find at
JessicaSprague.com
, and printed onto two sheets of 12x12 cardstock, cut to size, and assembled.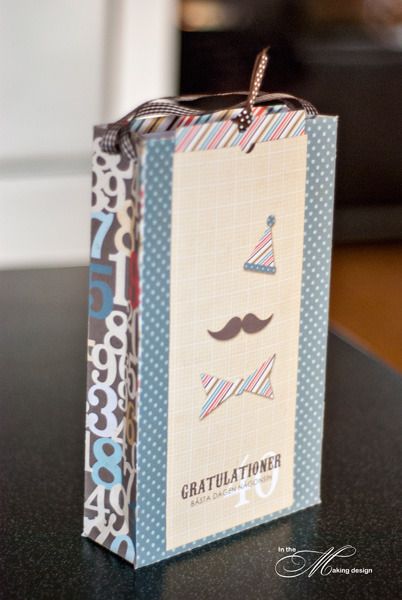 What you see on the front of the bag is a pocket that holds a card that can be pulled up and out with the greeting. The pocket and card were also made from the same kit, designed in CS6, printed and cut, and then attached to the bag.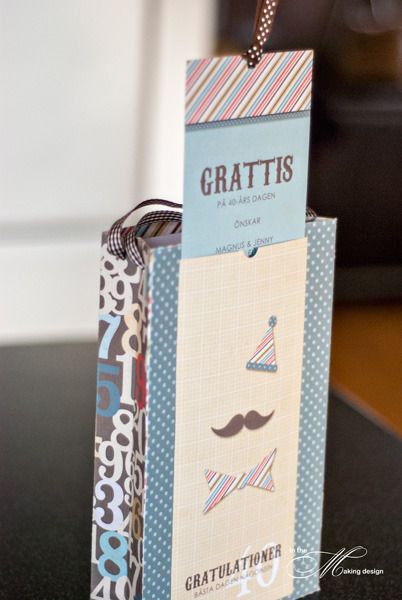 I looked and looked for a suitable template to use for the bag. Unfortunately, due to the size of the gift, I had to create my own. I made two identical pieces; each containing the front/back, one side panel, and half of the bottom. Each piece fit on one sheet of 12x12 cardstock. The pocket and card was cut from a third sheet of cardstock.
Otherwise, here is a great tutorial by
Nexttonicx
on how to cut and fold a giftbag from one sheet of paper.
Once I had the size of each panel figured out, it was easy to clip in my papers and then print and cut. The assembly took about 15 minutes or so with cutting, folding and putting on double sided tape. The finished result is a truly custom gift from start to finish that was very easy to make.