I have a little niece due in just a few weeks, and I wanted to make something for her arrival.
It ended up being the cutest thing I think I have made. It was a good deal of work; cutting and gluing paper, but it was so well worth it.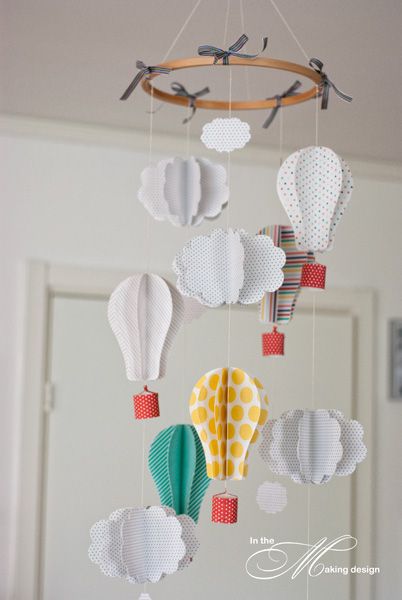 So the thing is a mobile with 3D balloons and clouds. I created it with digital papers from the
Happy Life Mini Kit
by Robyn Meierotto at Pixels and Company, some string, and an embroidery hoop.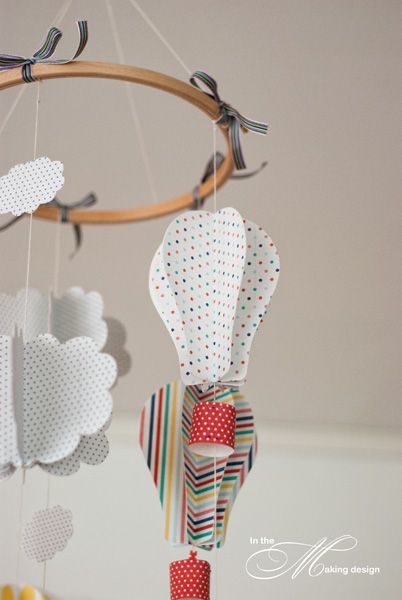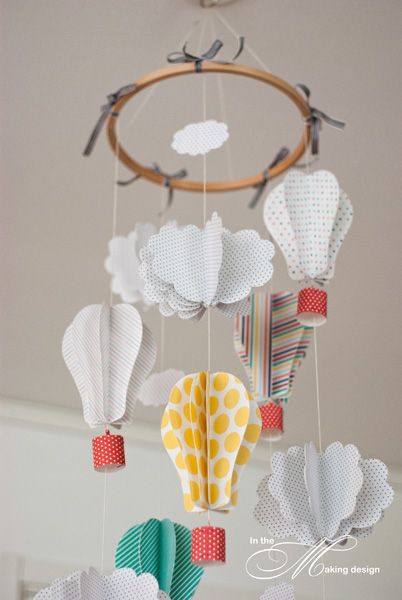 Making the mobile is technically easy, but takes a good deal of time, energy, and patience. This is especially true if you don't have a cutting machine like Silhouette. I don't have one and it took me about 10-12 hours to make it from start to finish.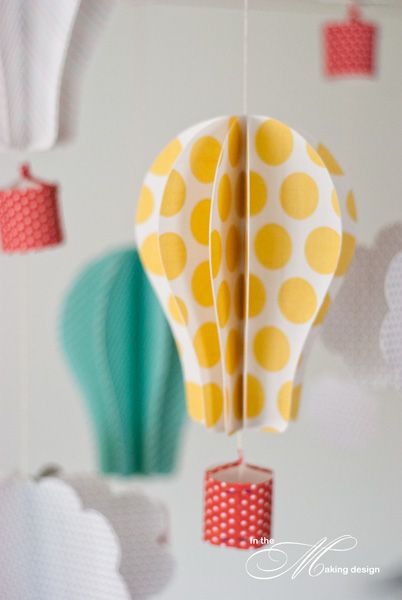 The steps to making the mobile include:
- Creating the shapes in Photoshop
- Printing 5 balloon baskets (one on each strand),10 mini clouds (making five 2D clouds, one on each strand), 40 balloons (making five 3D balloons, one on each strand), and 40 large clouds (making five 3D clouds, one on each strand)
- Folding all balloons and large clouds in half
- Assembling the 3D balloons and clouds with doublesided tape (a lot of it)
- Creating the baskets
- Assembling each strand of the mobile on an emroidery hoop with a glue gun
- Finishing up with ribbon and rings for hanging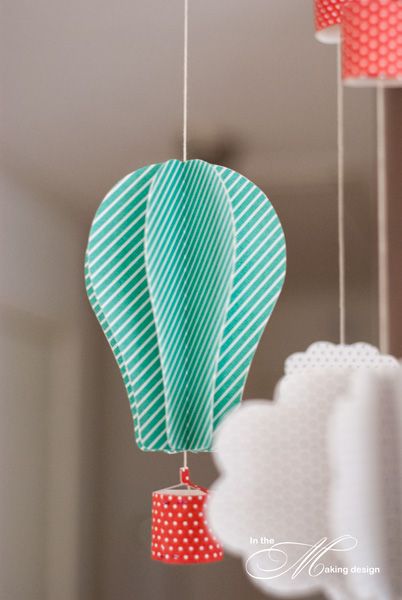 I am very happy with the finished results. I hope the little girl will enjoy it for many years to come!
The supplies I used, in addition to the digital papers:
Epson Archival Matte Paper
, A3 size
Scrapbook Adhesives Crafty Power
double sided tape
Glue gun and glue
White string
Large emroidery hoop
Ribbon