I posted a while back about a
poster
I created with a template by
Paislee Press
. It took me a while to get round to ordering it, and then a while to get a frame for it. But now it's here and framed, and will go up on my wall at work very soon.
It is very pretty, and the photos look gorgeous in the squares. Unfortunately the printer cut the paper right at the edge of the photos on both sides. I would have wanted them to not touch it but can't be bothered to hash through it all with them - I just want it up on my wall.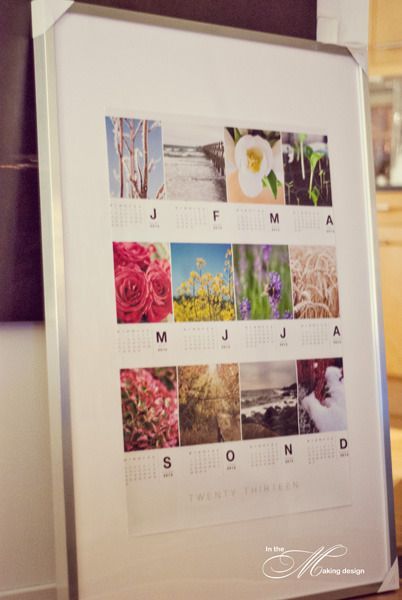 Please excuse the crappy photo, it gets dark here before I come home from work and so it is virtually impossible to get yummy photos. But I think you get the idea.